These adorable Pilgrim Turkeys are so fun to make and are just perfect for Thanksgiving! This craft uses your child's handprints for the turkey feathers making each creation unique!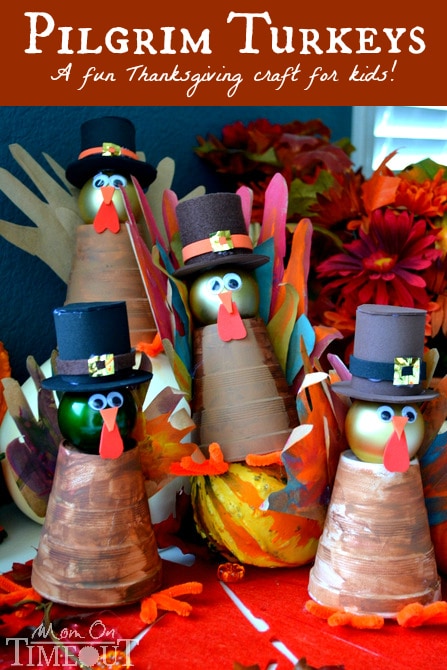 These Pilgrim Turkeys are so darned cute! I knew that I was going to make turkeys to use up some extra styrofoam cups. I was trying to figure out what to use for the turkey head and realized I had the perfect solution – shatterproof ornaments! The pilgrim hats were inspired because the turkeys looked a little bald…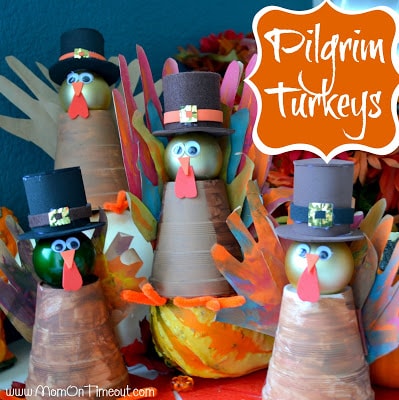 Materials Needed:
foam or paper cup
acrylic paints (brown, red, orange, etc.)
shatter-proof ornament or large pom-pom
googly eyes
foam (red, orange, brown, black, yellow)
orange fuzzy sticks
scissors
hot glue gun (or white glue if you've got the time)
Pilgrim Hat Template
Directions:
Paint the styrofoam cups brown using acrylic paints. I found that having the boys put one hand inside the cup while painting limited the mess somewhat. You can also place the cup upside down on your work surface and work around it. Punch the ornament through the bottom of the cup to make the turkey's head. You can glue it if it needs some stabilization.
Trace your child's hand print (or your own) on a brown paper lunch bag. Cut out the hand and you will have two sets of "feathers". If you want more feathers for your turkey, just repeat this step.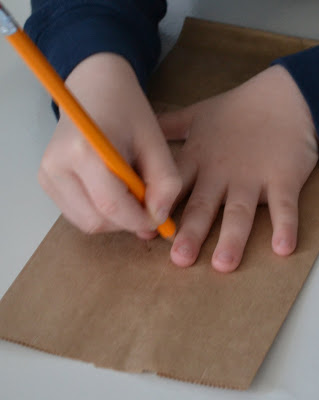 Paint the feathers using whatever colors you want. and let them dry. If the paper starts to curl, wait until dry and lay a heavy book to flatten them out. The curl looks cool too though 🙂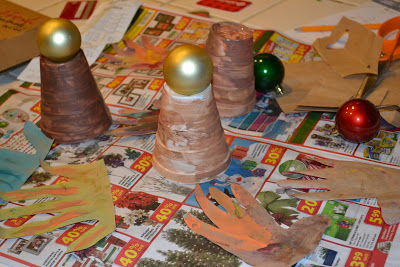 Glue the feathers to the back of the turkey.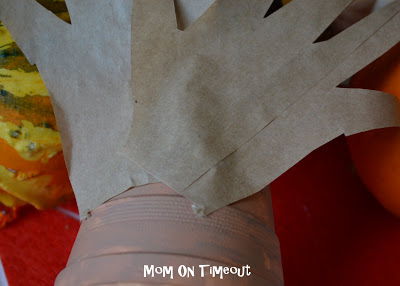 Glue on some googly eyes. Cut a triangle out of the orange foam for the nose and a heart from the red foam for the gobbler. Glue on the nose and the gobbler (upside down heart).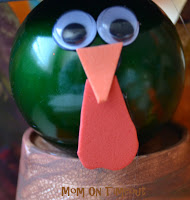 To make the pilgrim hat, cut one rectangle and two circles out of the black or brown foam. Form a cylinder with the rectangle and glue. Glue the larger circle to the bottom and the smaller circle to the top. I embellished the hat with an orange strip and some gold foil. Glue the hat to the top of the turkey head.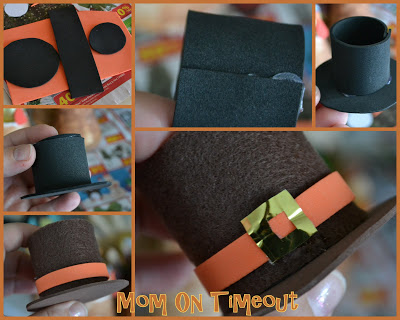 On the hat shown, I also glued brown felt to the foam to give it some texture. I think it turned out super cute!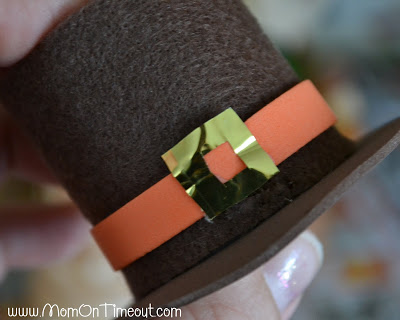 To make the feet, fold orange fuzzy sticks and glue to the inside of the cup. You can also cut out feet from orange foam or construction paper.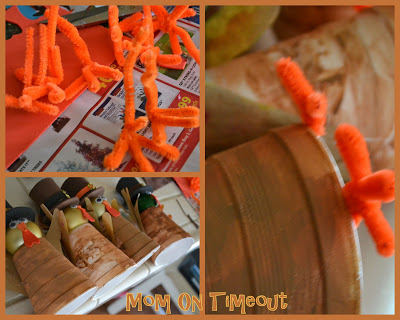 I think these little Pilgrims turned out so adorable and they will definitely be adorning my Thanksgiving table!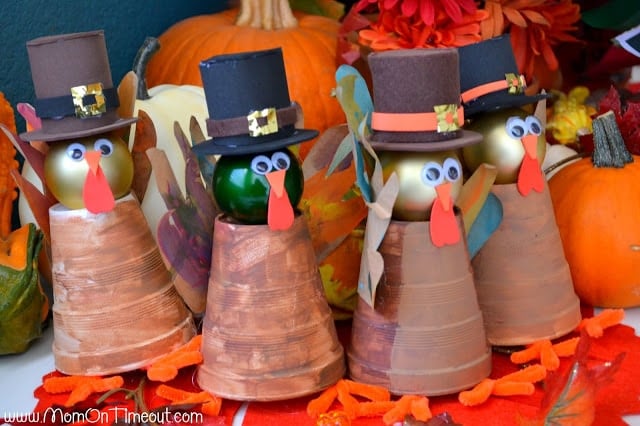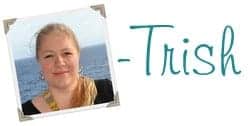 Connect with me!