A cute Easter centerpiece made with Peeps.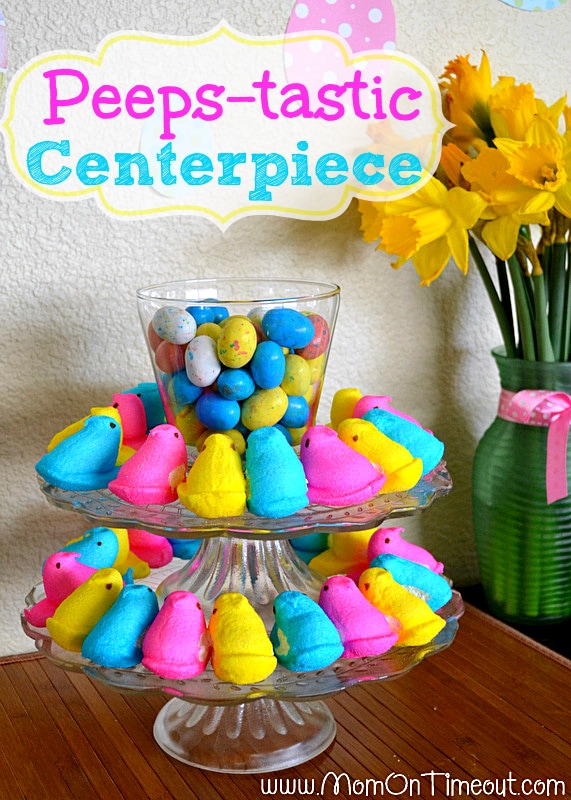 I picked up some Peeps yesterday and decided to make a cute centerpiece out of them. I pulled out a two-tiered dessert tray and got to work. I picked up the blue, yellow, and pink Peeps because those were the colors in the Whoppers Robins Eggs 🙂  Got to have matching candy right?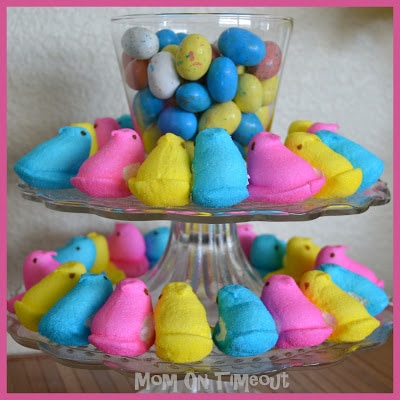 I started on the bottom tier alternating colors all the way around.
I did the top tier next and alternated colors again. I put a dish of the whoppers in the center of the Peeps so it looks like they are guarding the whoppers (from my children I would presume).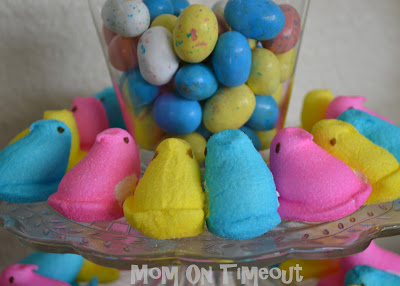 Took all of 3 minutes and $5 and I've got a gorgeous, fun, Easter candy display and centerpiece. Reece pretended to fall over when he saw it and he's been eyeing it since.
Tip: Make sure you have leftover Peeps so your kids aren't tempted to snack away at your centerpiece before Easter actually arrives!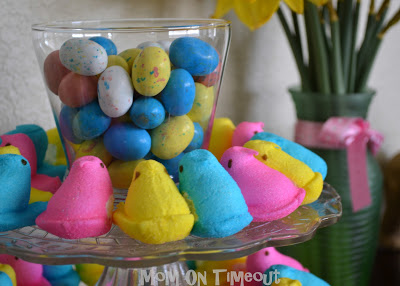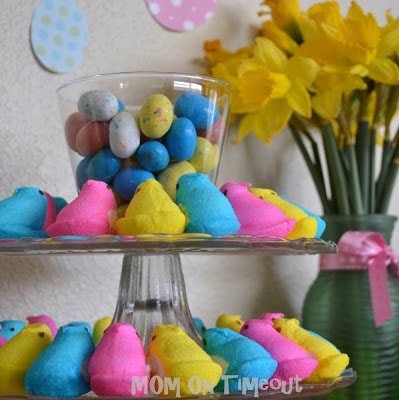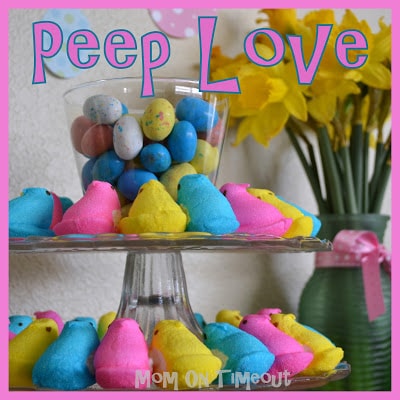 More fun Easter ideas: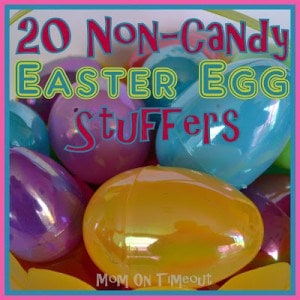 20 Non-Candy Easter Egg Stuffers