Some of my best tips and tricks for surviving mommyhood. Plus a super adorable Laundry Room Printable!
This post is sponsored by P&G. Save on NEW Gain Flings and Tide Pods at Target. Text CLEAN to Target (827438) for mobile coupons*.
*Message and data rates may apply. 1 message per request. http://m.target.com/spot/sms/coupon-alrts-terms for Terms, Conditions, and Privacy Policy. By texting the key word to us, you agree to receive an autodialed text message from Target at the mobile number from which you sent your request. Consent to receive messages is not a condition of purchase.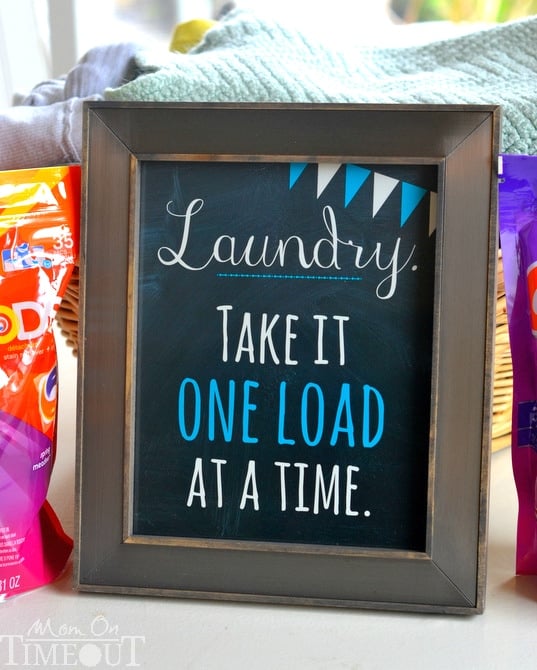 I have often felt that moms are somehow shorted on that whole 24 hour thing.  I don't know quite how it happens, but I swear I lose at least 2-3 hours a day that everyone else seems to get. I'm telling you, moms are in a time warp.
I think there are so many things and so many people demanding our attention.  Children, husbands, family, laundry, meals, homework, cleaning, etc.  And my husband wonders why I can't fall asleep at night…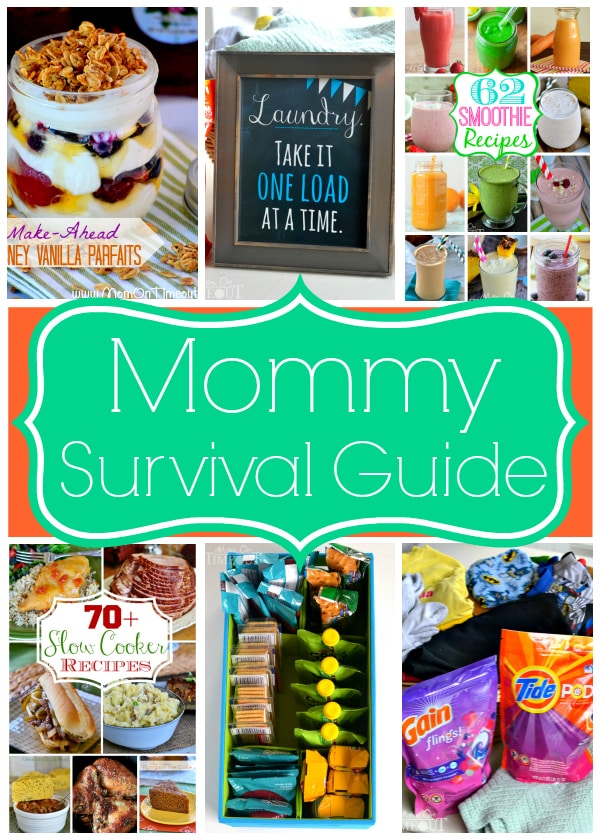 I've had to come up with a game plan to save (or at least preserve the remains of) my sanity.  My Mommy Survival Guide. Now I will be the first to tell you that rule #1 is and always should be flexibility.  Do NOT think your life will ever be perfect. It's impossible. I employ several techniques to keep the chaos at bay in my home.  Here they are:
Snack Attack Bin.  I have two little boys.  Two very hungry little boys.  I am asked a hundred times a day for some sort of snack or food.  At least. My solution is this handy-dandy snack bin.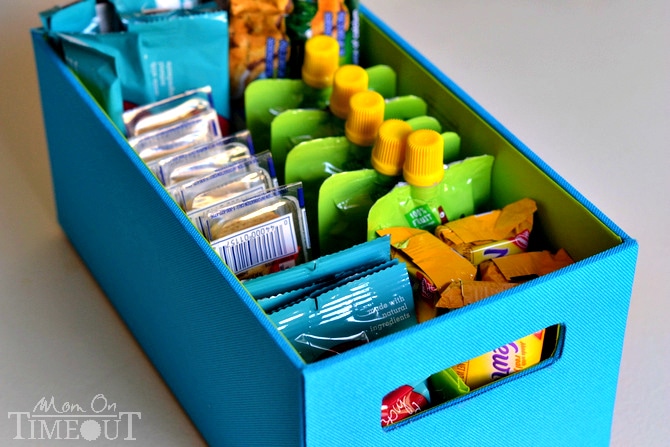 I use one of those Rubbermaid BENTO bins that has flex dividers. (Found mine at Target.) Seriously, GENIUS.  The snacks are nicely organized, the boys can see exactly what's available, and it's easy to refill.  A couple of characteristics you want to look for in a snack bin: shallow, handles, dividers, small enough that your youngest can pick it up, and placed in an easily accessible location for the kiddos.  (The goal here is independent snacking.)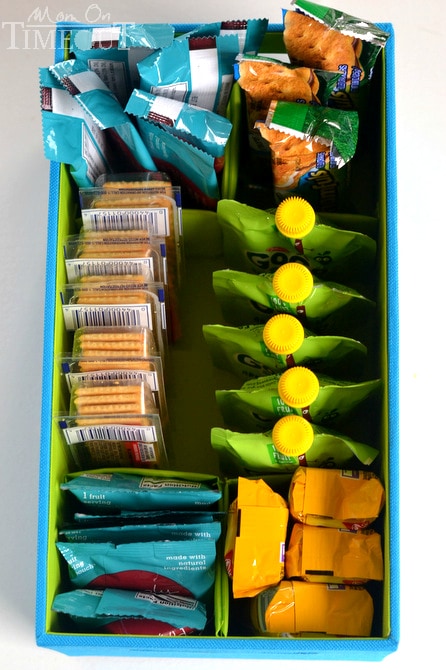 I have some great, healthy snacks in there and some "treat" like snacks.  The boys know the rules and they have complete access to the Snack Attack Bin.  At the end of the week, I take inventory and refill as needed. Bam! Just gained back at least 20 minutes a day.
Meal Organization.  I know. Sounds so glamorous, doesn't it?  Mornings around here can be a bit cray cray so I frequently prepare breakfasts in advance.  One favorite are these Make Ahead Honey Vanilla Parfaits.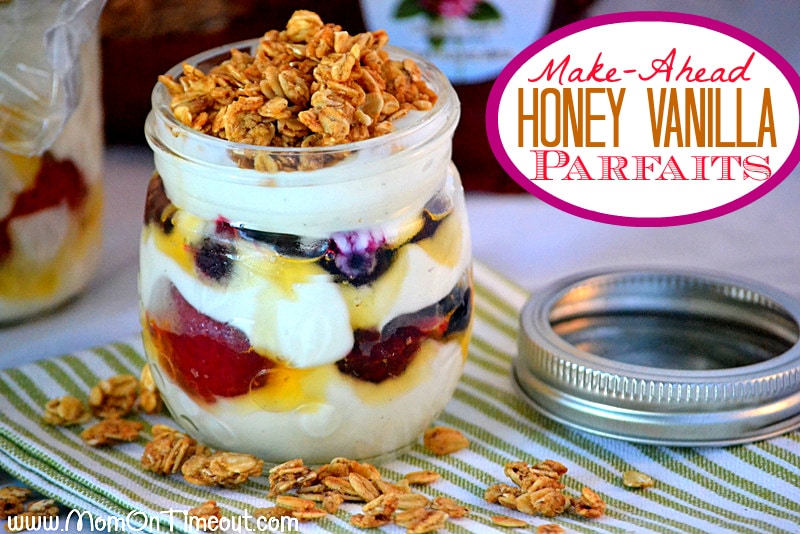 I make these the night before and then I'm like a total super mom when morning rolls around and I've got this awesome breakfast for the fam.  If I'm exhausted the night before or just don't have the time, I whip up one of these fantastic smoothies.  My boys heart smoothies.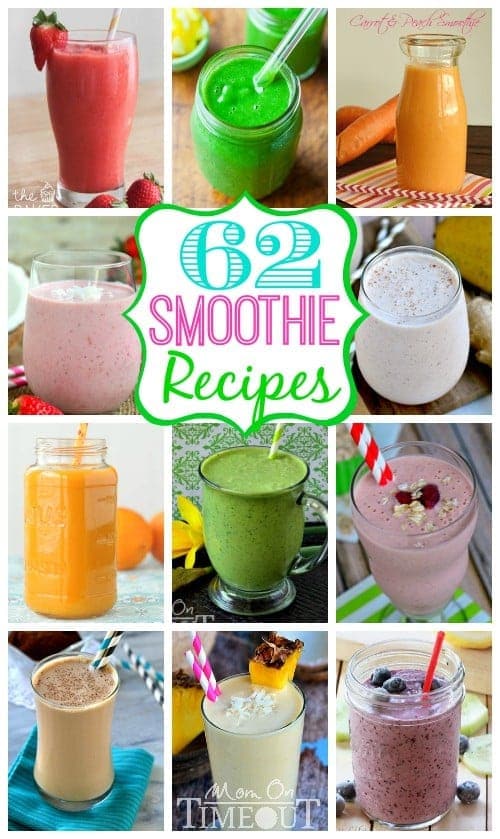 Likewise, I take full advantage of the slow cooker for dinner.  Some of our very favorite meals are slow cooker meals and I think they are all the more enjoyable because you're not scrambling at the last second and dinner time all of sudden becomes more relaxed and enjoyable.  Need some ideas? Totally got you covered with more than 70 slow cooker recipes.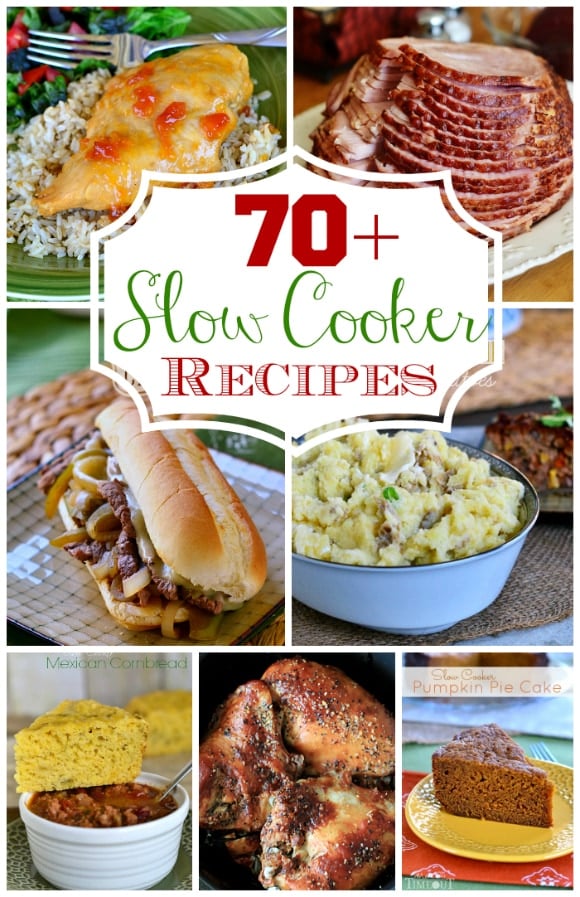 Another trick that I think every mom should use is pre-packing school lunches.  At the very minimum, throw in all the non-perishable items the night before just so you have a little extra time in the morning.  I always feel a bit relieved when I walk into the kitchen and the lunches are halfway done.
Laundry.  It is SO my nemesis. Always has been and there's just nothing I can do about it.  I do not like to do laundry. There. I said it. Now I'm going to get my super mom card revoked.
I think I dislike laundry so much because it is the never-ending beast in our house. There is always, ALWAYS laundry to do.  And we are only a family of four.  Growing up in a household of 7 you would think it would be a breeze to tackle our laundry. Not so.
The boys have sports, like, all the time. They have school uniforms. Which aren't really ideal for going outside and shooting hoops when they get home.  I'm guessing, on average, they wear like two full outfits a day.  So it's kinda like I have four kids. Right?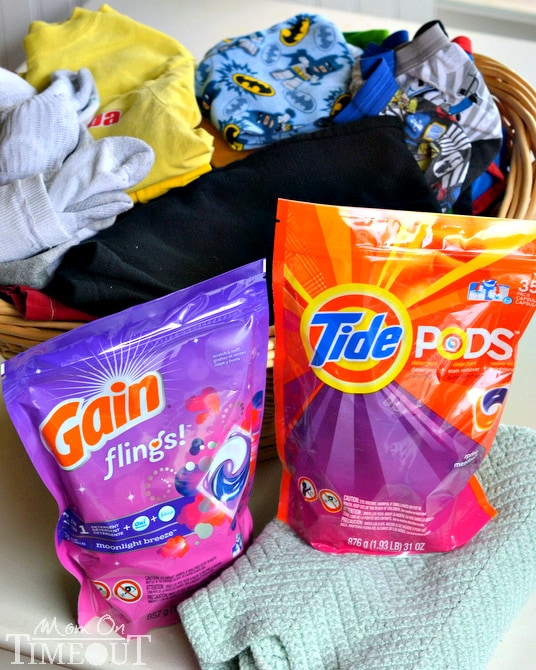 Okay, so let's talk laundry. Can't get away from it, can't get around it, so it's really up to us to make the best of it.  These tips WILL help.
Get a laundry basket.  So easy, so practical.  It makes carrying loads of laundry around the house a breeze.  Whether you do the folding in the laundry room, in the bedroom, or on the couch while you catch up on Real Housewives, the basket is your friend.  Load it up and carry it to it's proper destination with ease.  Love mine!
Use Tide Pods and the new Gain Flings.  No measuring. No worrying. No fuss. Just toss it in and boom – you're done.  The Tide Pods have detergent, brightener and stain remover all built in.  Yes. We require stain remover. Every.Single.Load.  The Gain Flings? You're so going to love these!  I have always been a HUGE fan of the fresh scent of Gain and these new Gain Flings deliver. They have 50% more scent, Oxi boost, AND Febreeze all built in to these tiny little pacs.  A time-saving mama's dream!  The new Gain Flings and Tide Pods are available at Target (I spotted mine on an endcap this past week).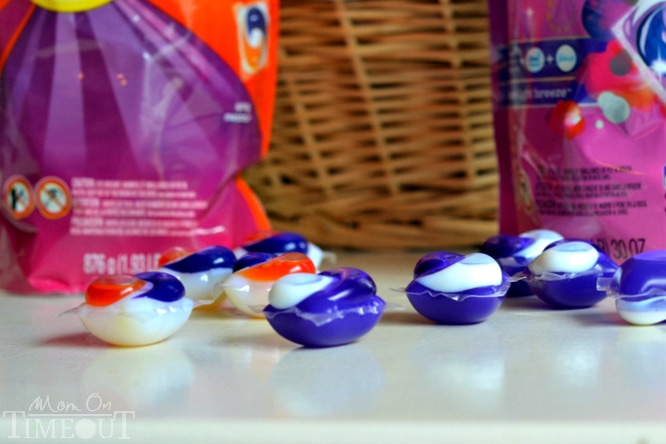 Put those kids to work!  Both boys bring their laundry to the laundry room.  They can easily throw in a Tide Pod and then fill up the drum.  I come in and turn the washing machine on.  Cause that's how cool I am.  Reece is 7 now. Totally capable of helping out his dear old mom.  I put him to work sorting, mating socks, and putting clothes away.  His clothes anyway.  I think Bryce is going to be trained this summer.  He does a little bit but I know he can do more.  Everything they do saves me TIME.  And I need time. I'm in that crazy mom time warp after all.
I made up this supes adorbs laundry printable for y'all.  It pretty much sums up how I feel about life in general, but especially laundry 🙂 I printed it at Target (less than $3) and picked up the frame there as well.  So cute!  Enjoy!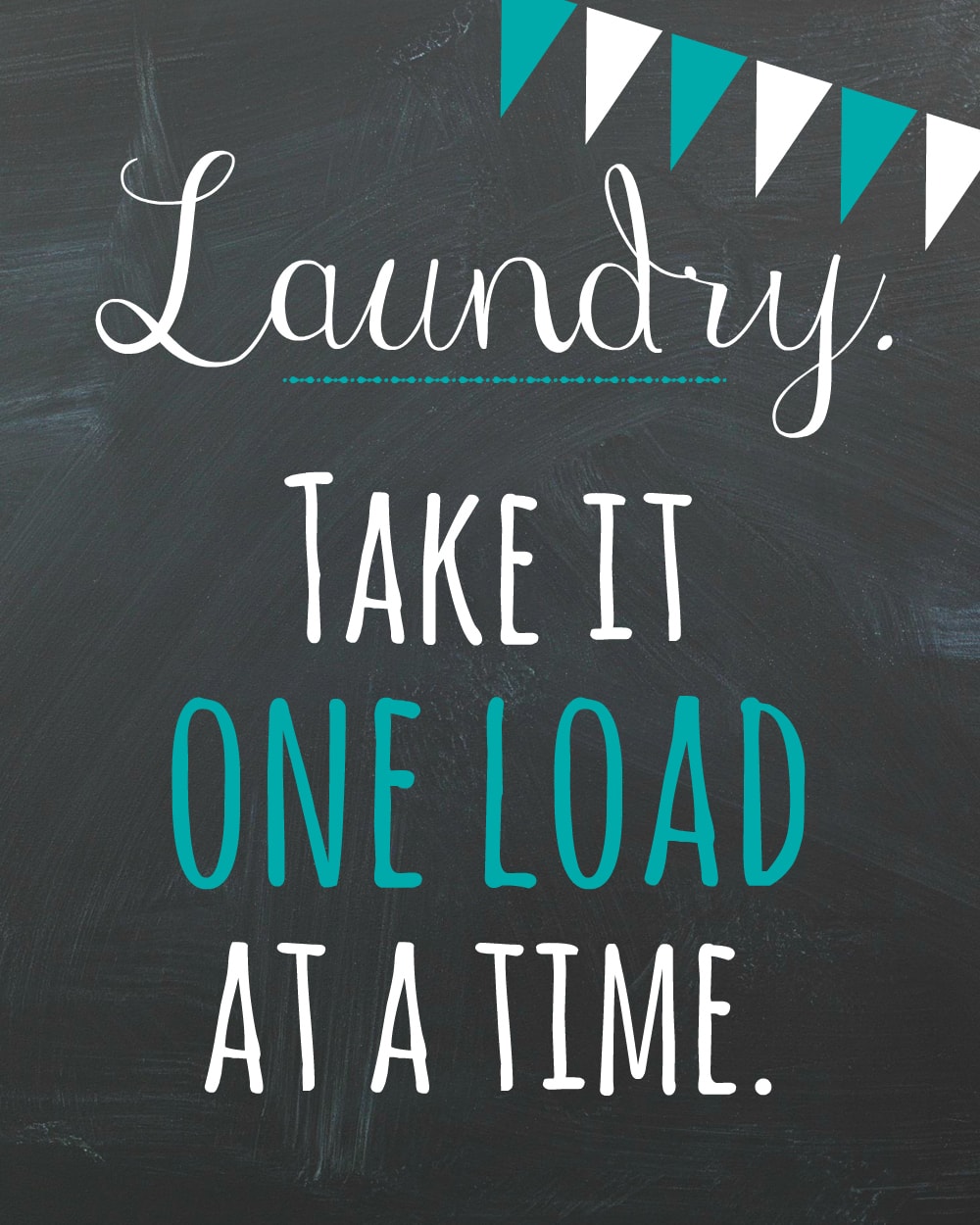 (Right-click and select Save As. Print at home or at your favorite photo printing location.)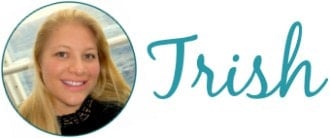 Connect with me!
 Linking up at some of these parties.