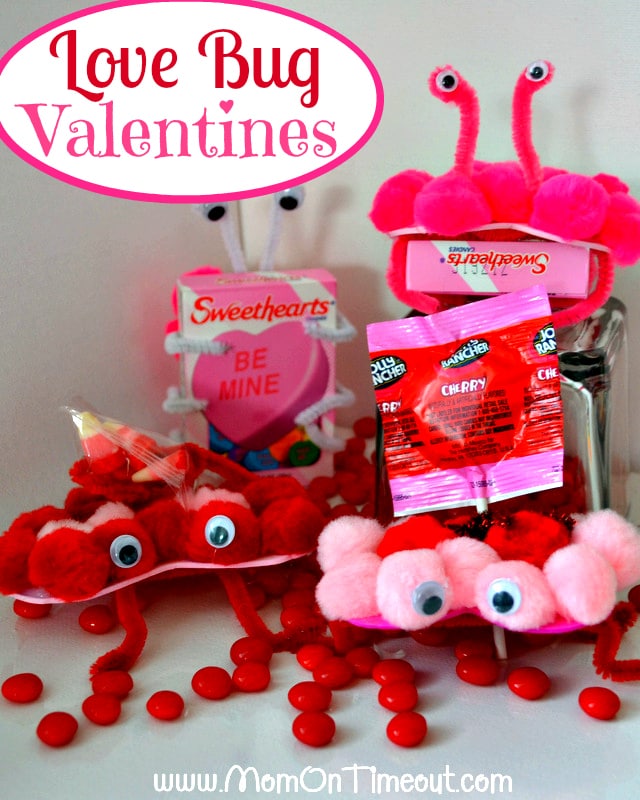 I am so excited about celebrating Valentine's Day this year! Reece is in kindergarten and will be able to pass out Valentines to all of his friends. We wanted to make our Valentines a little extra special and this is what we came up with. These are super easy to make and add a little something extra to store-bought Valentines. I love that each of these Love Bug Valentines turns out differently!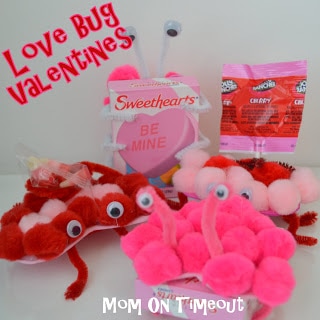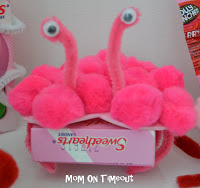 Materials:
Foam
Pom poms
fuzzy sticks
hot glue
googly eyes
Valentines candies
Instructions: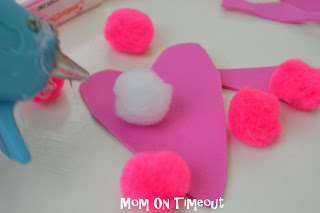 Cut out a heart shape from the foam. This will be the body of the bug. Glue on pom poms with hot glue. Make a design or keep it simple – it's up to you!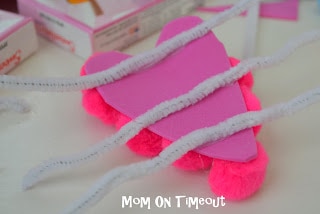 Cut two fuzzy sticks in half so you have four pieces.
Glue on three fuzzy sticks to the other side of the foam.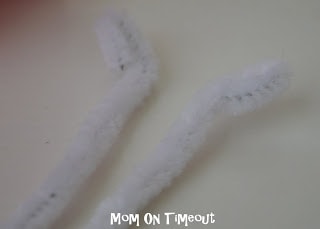 Bend the remaining fuzzy stick in half.
Bend down then ends to create a place to glue on the eyes.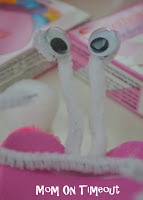 Glue the googly eyes to the fuzzy stick using hot glue. Then glue the fuzzy stick to the foam.
You can also poke the fuzzy stick through the foam and it will look like this: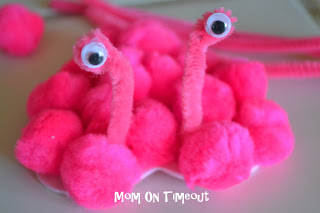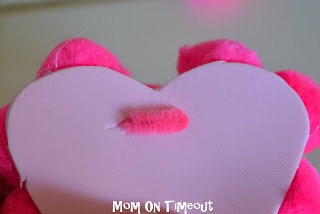 Choose one of the following techniques that works with the type of candy you have: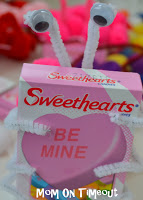 If you are using boxes of candy, bend the sticks to shape the legs and feet of the bug.
If you are using smaller bagged candy, wrap the middle set of legs to the top of the bug and twist the fuzzy sticks around the bag.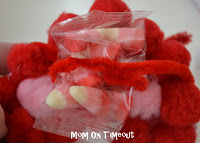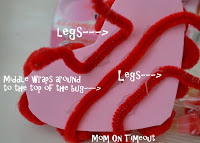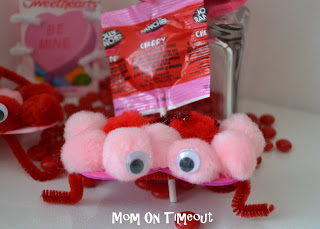 For lollipops, insert the stick through the foam and twist the fuzzy sticks around the lollipop.
Once you get started you can just let your imagination lead you. These sweet little love bugs and the perfect addition to any Valentines. We are going to have lots of fun making another 15 or so of these guys and handing them out to Reece's kindergarten class.
What are you doing for Valentine's Day for your children? Do you hand out candy to their class?