Leprechaun Hats are such a fun craft for St. Patrick's Day!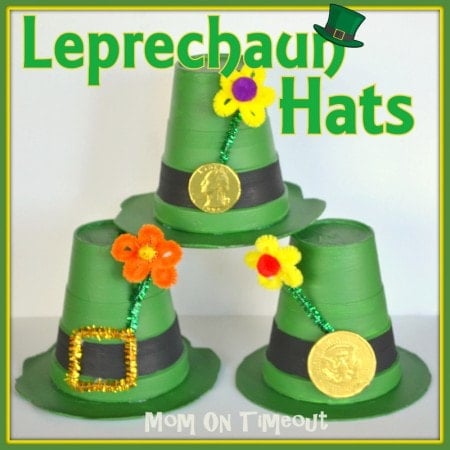 I'll be perfectly honest. These Leprechaun Hats didn't turn out how I had envisioned, but with Reece as the driving creative force they turned out even cuter than mine would have. We used styrofoam cups and plates to make these adorable Leprechaun Hats – perfect for St. Patrick's Day!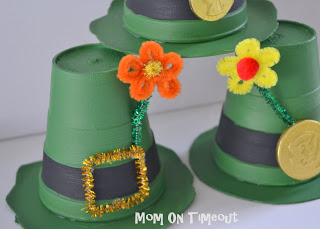 Materials Needed:
Styrofoam plate
styrofoam cup
green and black paints
paint brush
gold coin
pipe cleaners – various colors
hot glue
small pom poms (optional)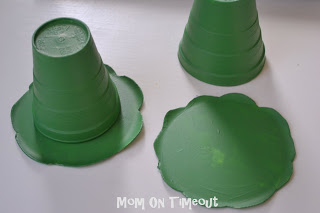 Instructions:
Cut out a circle from the plate. (I did one circle and then utilized the curve in the plate to create a little more flair in the other two.) Paint the cup and plate green. It takes several coats and is great practice for the kids.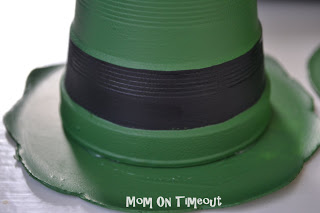 Paint a black stripe around the top of the cup. It can be as wide or narrow as you like but mine is about an inch wide.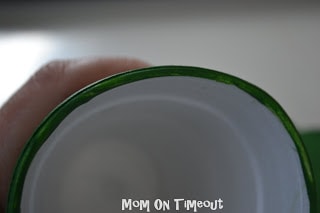 Glue the cup to the plate to make the hat. Put a thin line of glue (I used hot glue) on the bottom of the cup and adhere it to the plate.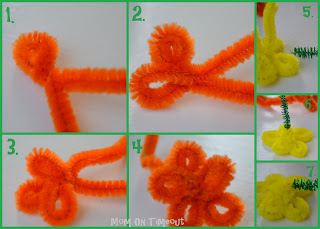 Making a flower out of a pipe cleaner:
Twist the pipe cleaner to form one petal and then twist the ends. Shape another petal and then twist the ends again. Keep repeating until you have your desired number of petals – I made five. Use a small piece of green pipe cleaner for the stem. Wrap the ends of the pipe cleaner that you used for the flower around the green pipe cleaner.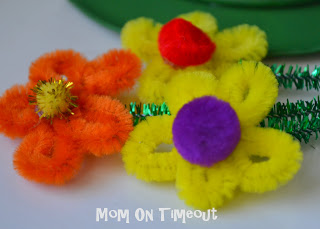 Pull the stem down so that it lays nicely behind the flower. I made three flowers and added a little pom pom to the center at Reece's request. He thought it needed some more color and I agree! Glue the flowers onto the hat.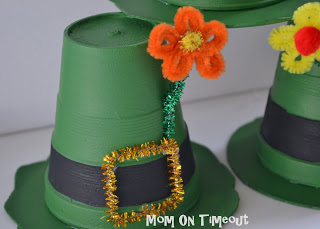 Form a rectangle out of gold pipe cleaner and glue to the hat OR glue on a gold coin.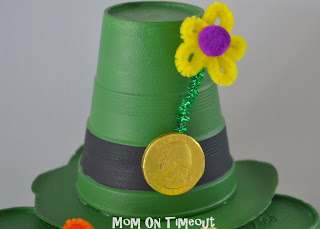 Reece preferred the gold coins so we did two of those. I like the rectangle better but this craft is supposed to be for him – not me 🙂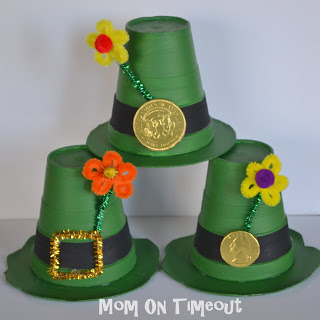 They turned out so cute and were quite easy. I love how the flowers brighten these little Leprechaun Hats up!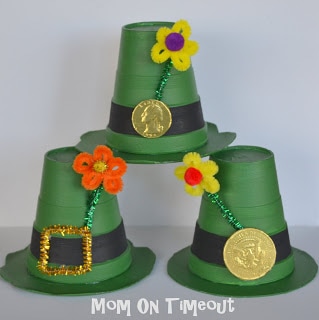 Linking up here, Home Stories A2Z, and My Repurposed Life.