Get organized in the kitchen with these Kitchen Storage Container Labels – free printables!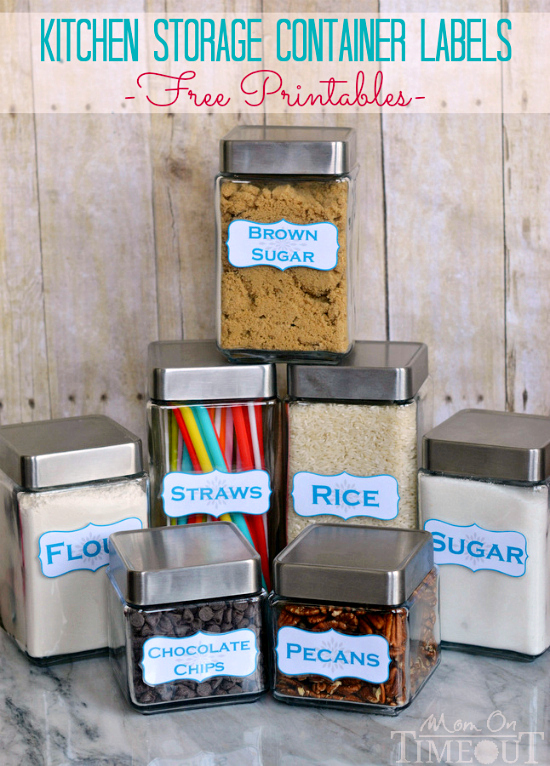 With so much going on this summer our house has been less than perfectly organized.  A couple of weeks ago we did some serious cleaning in the boys' rooms.  It's amazing the amount of stuff they amass in such a short period of time!
I was feeling significantly better about their rooms but the kitchen…oh my!  It had gotten totally out of control and needed a bit of attention as well.  One of my projects was these kitchen storage container labels.  I love LOVE LOVE how they look and it makes me feel organized just looking at them!  I picked up some new containers (of which I was in desperate need) so I could actually, for once in my life, have matching containers.
I've been missing out.
This project was super simple but really has helped me feel so much better about my kitchen space.  The labels are laminated so no matter how much baking or cooking or flinging of ingredients I might do, they can easily be wiped off and restored to their original awesomeness.  I am a bit addicted to my laminator and my boys pretty much think it's magic.  We have taken to laminating their favorite art work and putting it up on display. They love being artists!
The laminator really helps bring out the colors of their artwork just like it does for these labels.  It's just amazing!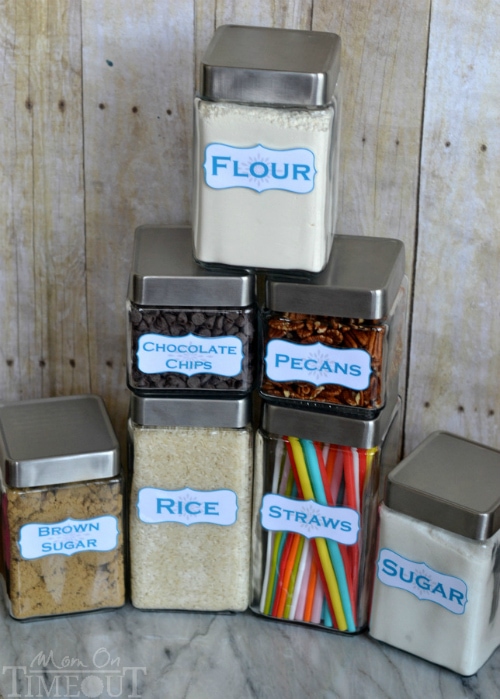 Let's get started!
Materials Needed:
Storage Containers – this project used seven containers in varying sizes
Scotch Scissors
Sheet of Printed Labels
Scotch Double-Sided Tape
Scotch Adhesive Dots
Scotch Laminating Pouch – this project used one pouch in size 8.5 inches by 11 inches
Step-by-Step Instructions:
1. Gather the necessary materials for the project.
2. Open the input tray of the ScotchTM TL902 Thermal Laminator and fully extend the tray by pulling up and outward.
3. Plug the laminator into an outlet and press the power button. The laminator will take approximately five minutes to warm up and the green ready light will indicate that it is ready for use.
4. While waiting for the laminator to heat up, print out labels for each container, ensuring that the width of the labels does not exceed the width of the containers.  I have several options for labels and a sheet of blank labels as well.  Want one that I didn't include? Just leave me a comment below and I'll get it to you 🙂 Click on any of the images below to save and print your labels at home.
5. Then, cut each label out carefully.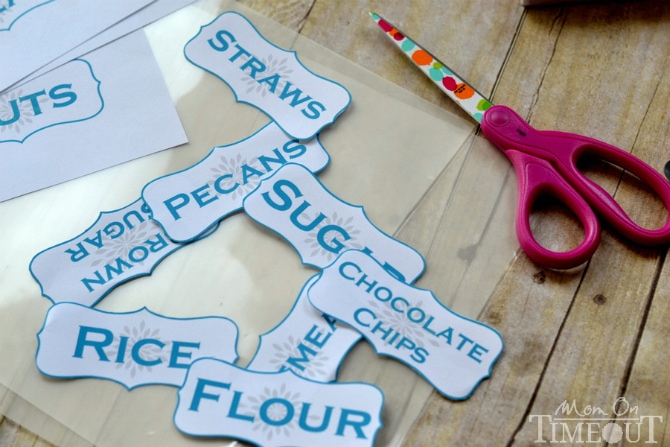 6. To laminate the labels, open the laminating pouch and place each label on one side of the pouch, starting at the sealed end of the pouch and working your way towards the open end. Make sure to space out the labels so that you have enough room to cut them out after they are laminated.
7. Close pouch and feed it into the laminator with the sealed end first. Gently guide the pouch until the machine pulls it through the laminator.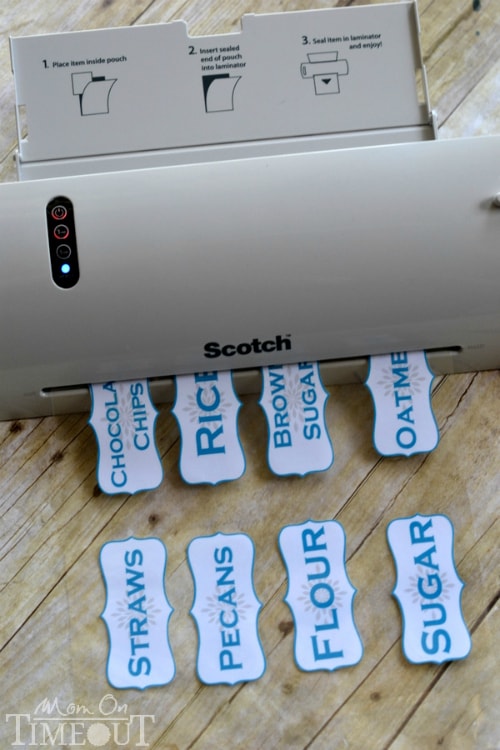 8. Remove the pouch and set it aside on a flat surface to cool. This takes just a few minutes.
9. Press the power button to turn the laminator off and allow it to cool for a few minutes before putting away.
10. Use scissors to cut laminated labels out.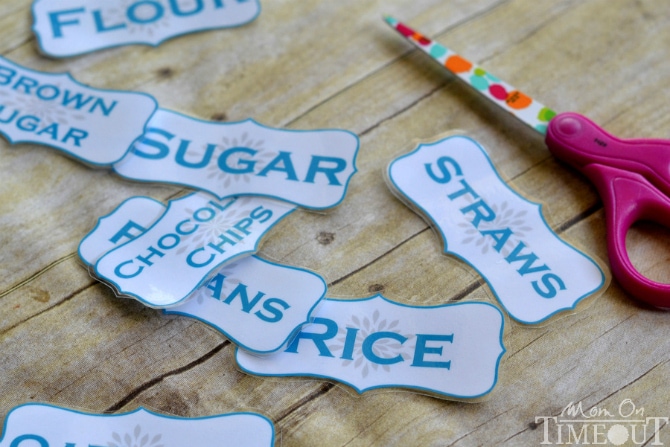 11. Apply double-sided tape and adhesive glue dots onto back of laminated label.  These labels have pointed edges so the glue dots fit perfectly in there.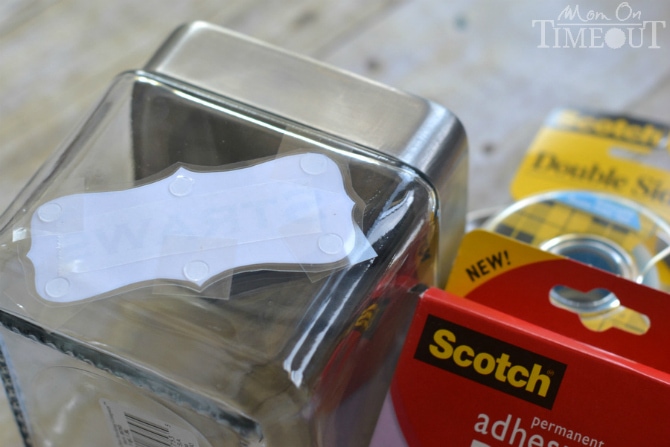 12. Adhere labels to the front of each storage container, pressing firmly for strong hold.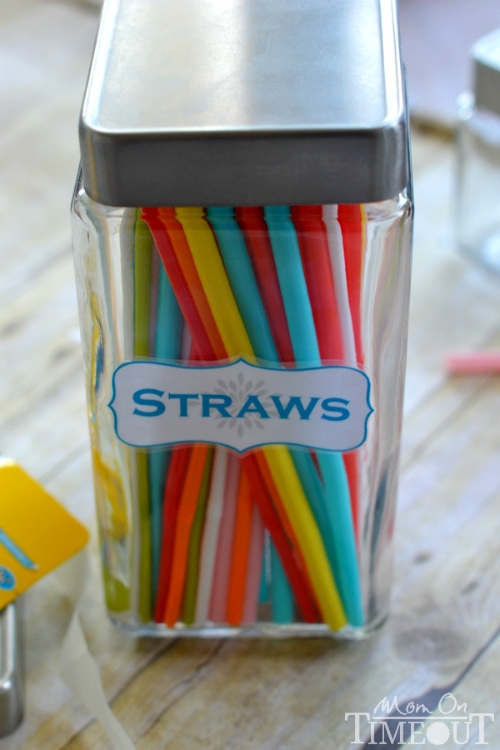 13. Fill storage containers to match labels and display.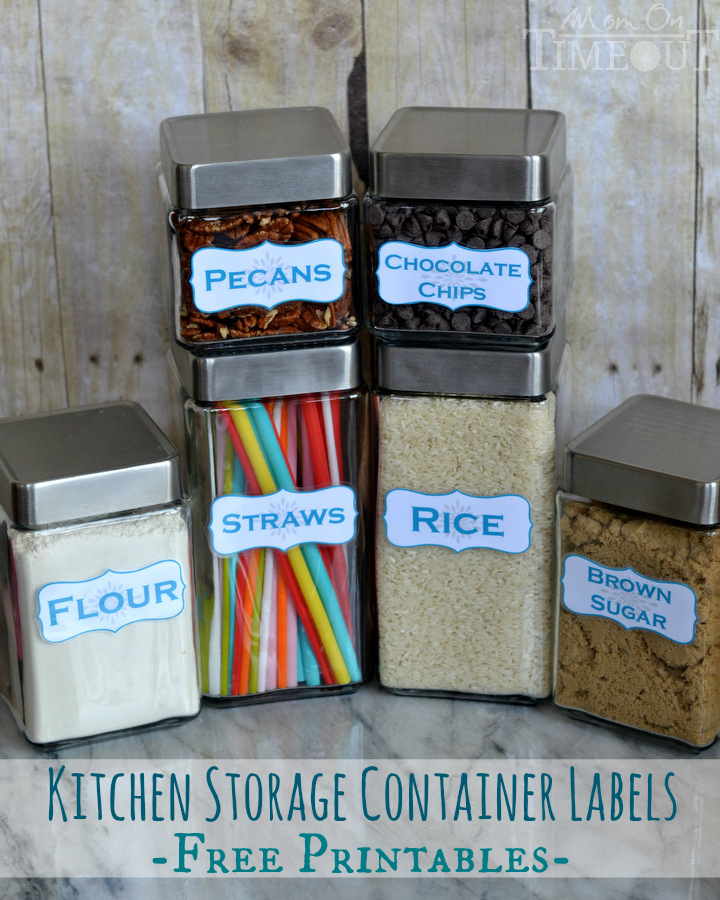 Aren't they pretty!?! I just love getting organized 🙂

In fact, here are some more organization projects to get you started: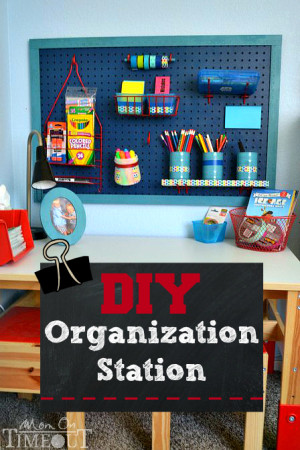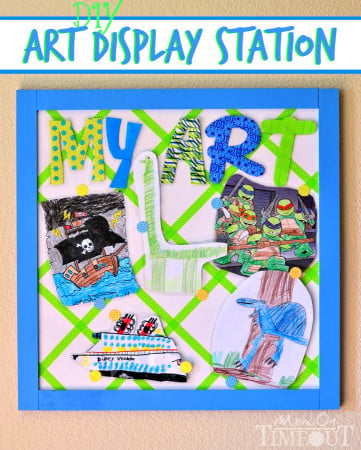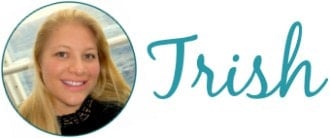 Connect with me!
 Linking up at some of these parties.
Disclosure: I have been selected to be a brand ambassador for  Scotch Brands. I have been compensated for my time. All opinions expressed are 100% my own!