This Gift Wrapped Gallery Wall is the perfect way to bring your gallery wall to life this holiday season!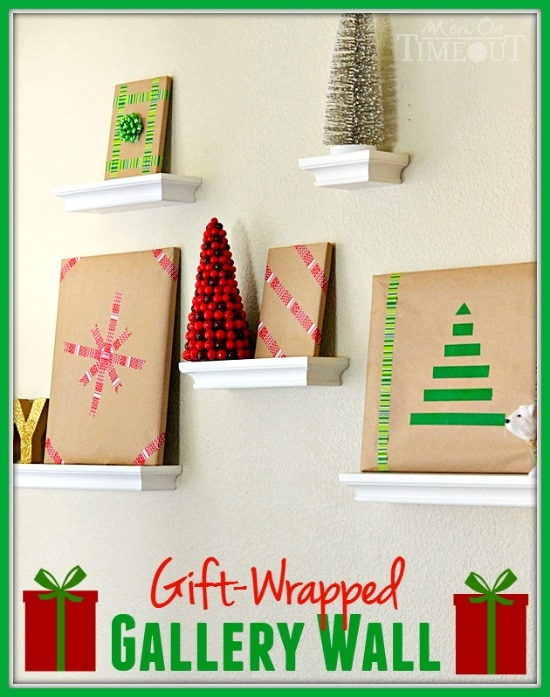 This past week we finished up the final touches on our decorations. One of our favorite elements this year is our Gift Wrapped Gallery Wall. It's such a statement piece that looks fabulous in any room.
This project is perfect for any room where you have a grouping of frames. They can either be hanging on the wall or sitting on ledges like I have pictured here. (BTW, I'm addicted to ledges.)  After I finished wrapping up the frames, I added some additional holiday decor to brighten up the space. So festive and fun!
The more frames you have the better your wall will look and everyone will really think you stepped up your decorating game this holiday season 🙂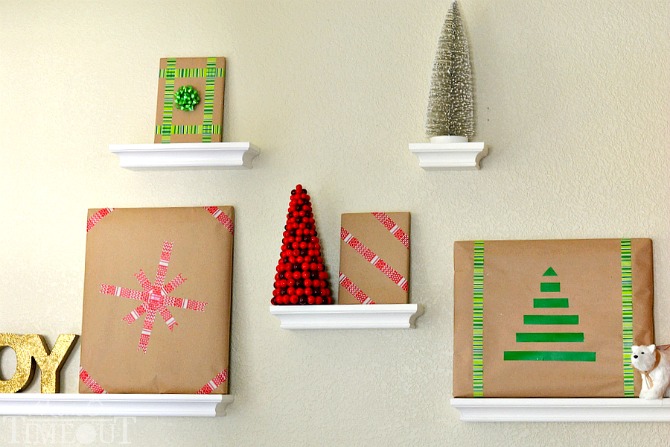 Materials Needed:
Kraft Wrap Paper
Scissors
Transparent tape
Picture Frames
Scotch® Expressions Magic Tape in holiday colors and designs – this project used lime green, green, red, stitch and green lines
Step-by-Step Instructions:
1. Gather the necessary materials for the project.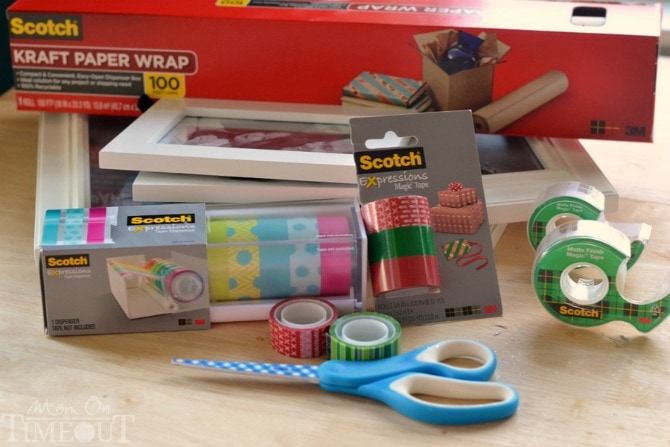 Fill your Scotch® Multi-Roll Dispenser with your choice of Scotch® Expressions Magic Tape for this project, so that they are all in one place and at your fingertips. Wrap one frame with kraft paper, just like you would wrap a holiday present, and secure the edges with transparent tape. Leave the hanger on the back of the frame exposed if you plan to hang the frames on a wall.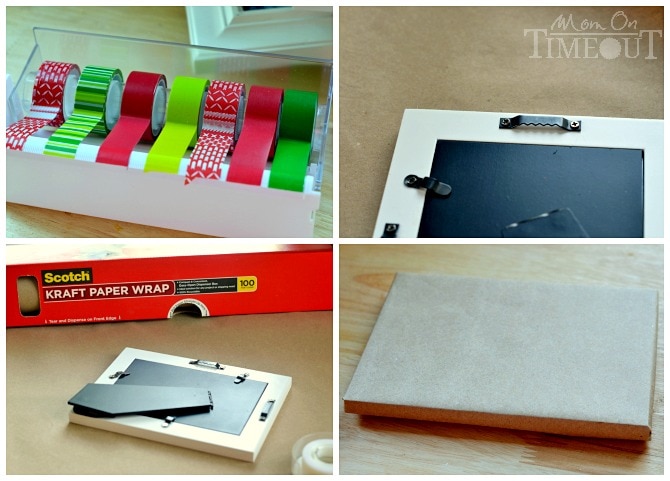 Decorate the wrapped frame with your choice of Scotch® Expressions Magic Tapes in holiday colors and designs. There's no limit to what you can do here but here are a few ideas:
Make a tree! Use the dispenser to cut off differentl lengths of the green tape and then arrange from shortest to longest on the package. Top with a piece of tape cut into a triangle.
Snowflakes: You could use any color or tape design for this one. Cut two equal lengths of tape and apply as an "X" onto the package. Repeat with two more pieces of tape that are either shorter or longer. I like to do the snowflakes just a bit off center. It gives some personality to the package 🙂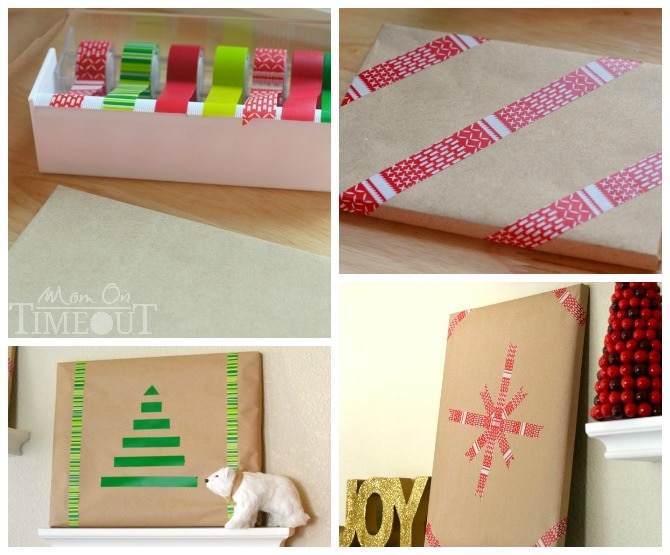 Repeat the previous steps for your any additional frames. From stripes and plaids to reindeer and candles — be creative! You can create so many different designs and patterns with tape. For more advanced embellishments, you can create 3-D tape embellishments such as bows. Play with complementary patterns and contrasting colors to bring your holiday wall décor to life.
Group the frames on a wall or place them on shelves to create holiday décor vignettes. You can supplement the frames with additional holiday décor, such as trees made of cranberries, wooden blocks that spell out holiday cheer like "joy," etc.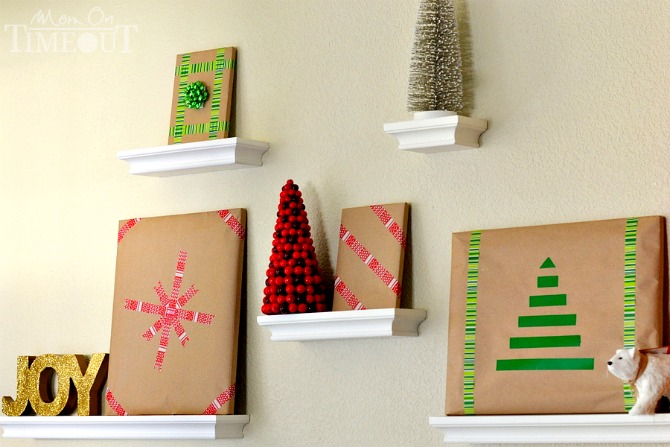 I just love how so little effort and time creates such a big impact on an area, like a wall, that usually doesn't get much attention for the holidays.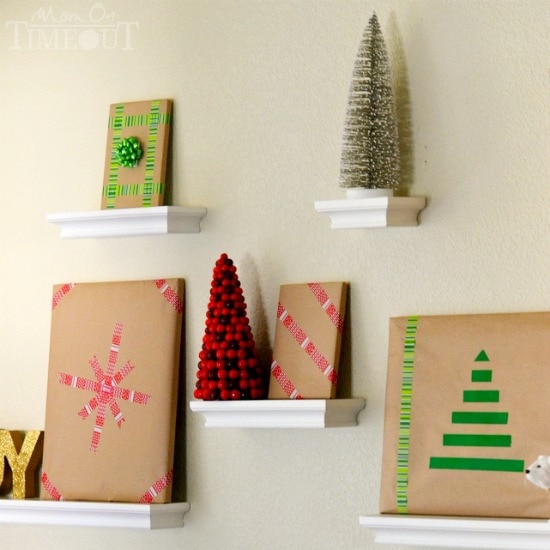 More fun Christmas crafts: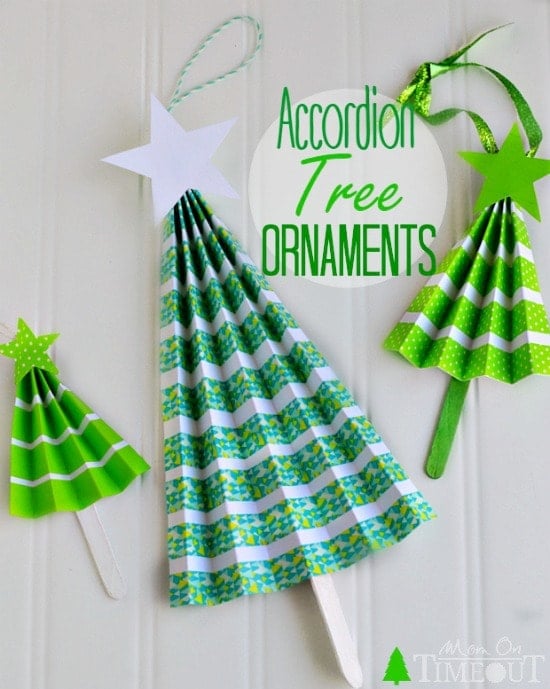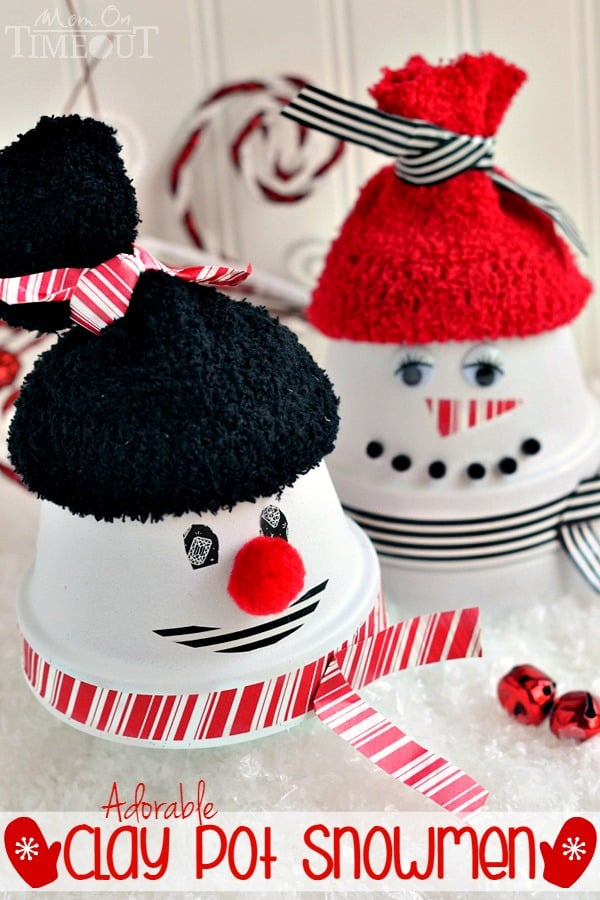 Easy Gift Wrap Medallion Ornaments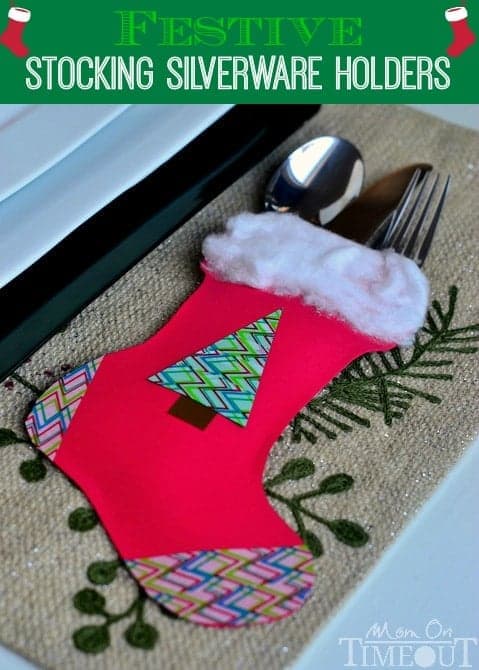 Festive Stocking Silverware Holder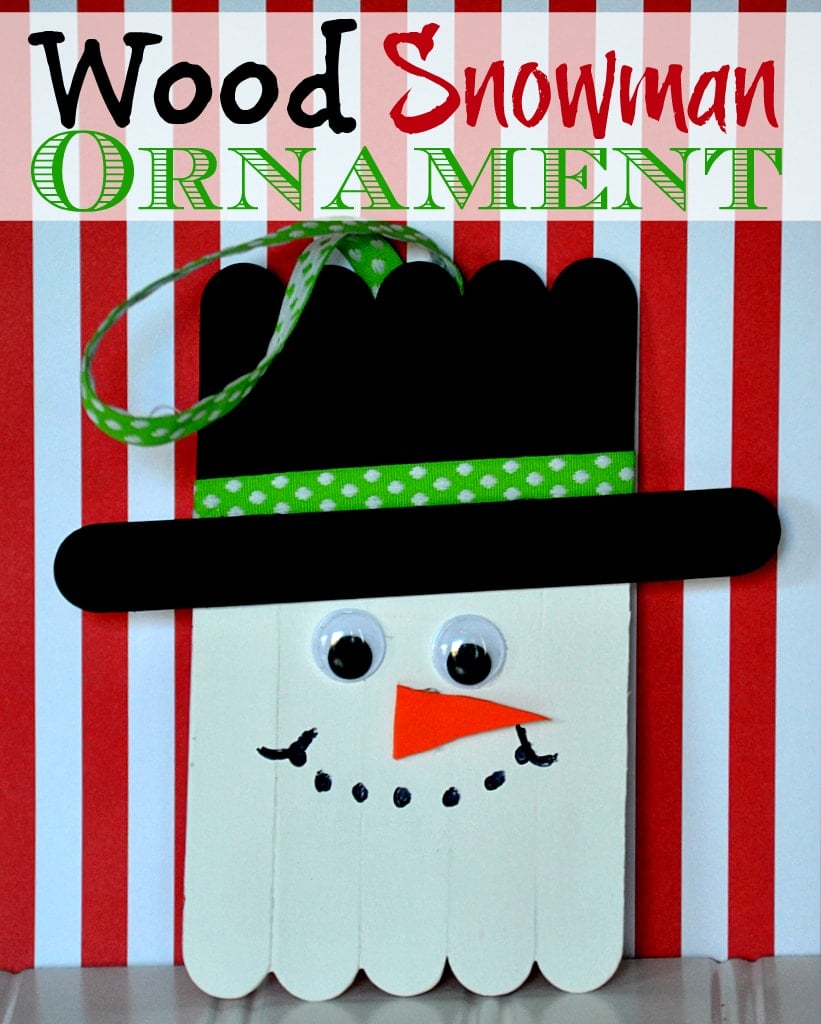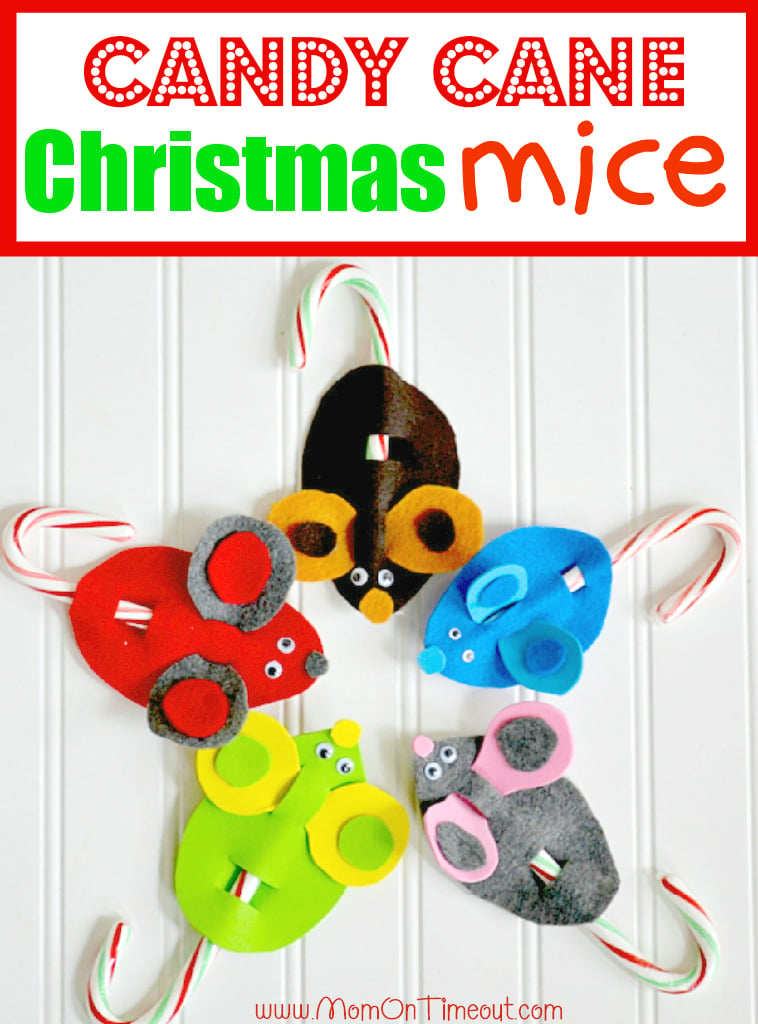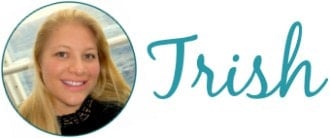 Connect with me!
 Linking up at some of these parties.
Disclosure: I have been selected to be a brand ambassador for  Scotch Brands. I have been compensated for my time. All opinions expressed are 100% my own!