Anyone would feel extra special receiving this Flower Garden Gift Box! Just fill with goodies and you're good to go! Perfect for Mother's Day, graduation, birthdays and more!
This post is sponsored by Scotch Brand. All opinions are, as always, 100% my own!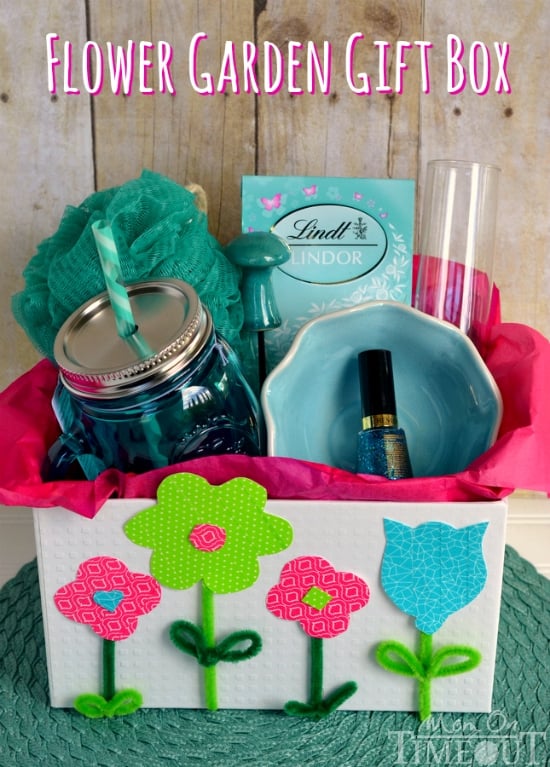 There are a few people in my life that I have a really, REALLY hard time buying for. My Dad (ugh – he's the worst!), my little brother (I always have to ask) and my mother-in-law. Mother's Day is always hard for me. Having lost my mom six years ago, it's really an emotional time for me and I struggle to get through the day with a smile on my face.
I'm super grateful to have Chris's mom to celebrate with. And my boys, of course! This year I wanted to give her some thoughtful gifts instead of just cut flowers.
The boys and I headed to the store and picked out some things just for her. I love giving and receiving gifts with multiple items – it's just so much more fun. But instead of throwing it all in a bag, I decided to make it just a little bit more special 🙂
We made this adorable Flower Garden Gift Box to hold all of her little gifts and it is just the cutest thing ever! My boys think I'm just so darned clever, but really, this is SO easy! This gift box would be perfect for pretty much an occasion – Graduation (I've loved watching you grow up), Teacher's Appreciation (Thank you teacher for helping me grow!) – and so many others! I know my sisters would both love a cute box like this for their birthdays…we'll just have to see how good they are until then 😉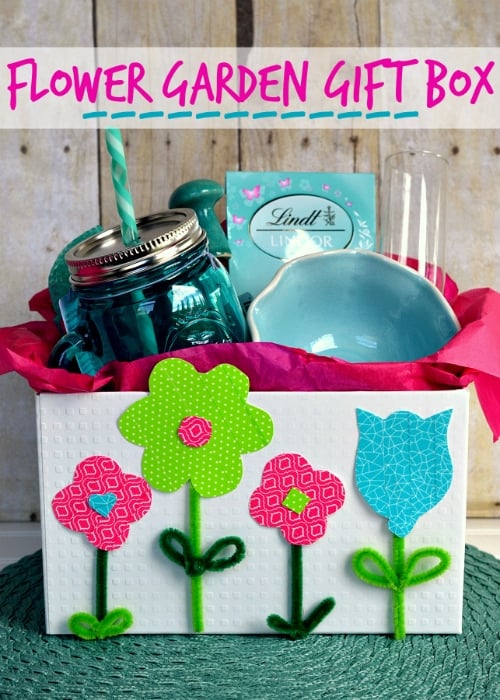 So…let's get started!
Gather the materials needed for this project:
white cardstock
pipe cleaners
gift box
tissue paper
gifts to place in box
flower-shaped cookie cutters
pencil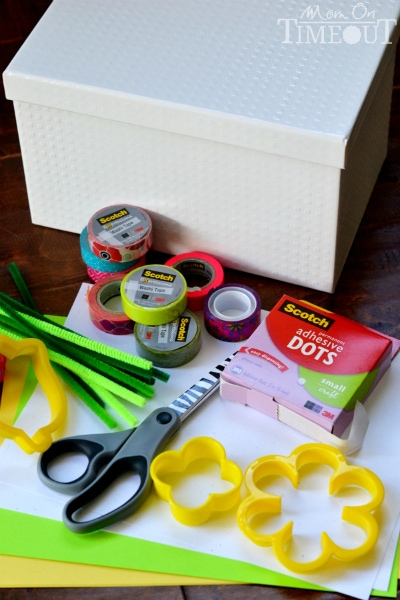 We're going to start with the flowers. To create the flowers, first cut the Scotch® Expressions Washi Tapes into strips using Scotch™ Designer Multi-Purpose 8" Scissors in Zebra. Place the strips of tape onto the cardstock in small rectangular sections.
Make sure the tape covers more area than the size of the flower-shaped cookie cutter you are using. Cut out each of the taped sections of cardstock and decided which cookie cutter you will use for each color or pattern of tape.
Flip the cardstock over so that the face is taping down. Use a pencil to trace the cookie cutter outline onto the back of the cardstock and then use the scissors to cut out the shape.
Repeat the above steps for however many flowers you want to make. I made four for this box.
To create the centers of the flowers, take the scraps of taped cardstock and cut out small circles. To adhere the small circles to the flowers, apply an adhesive dot to the back of the circle. Gently remove the clear liner making sure the dot stays attached to the circle. Now press the exposed adhesive dot into the center of the flower. Mix and match colors and patterns for a fun look!
To create the stems of the flowers, cut lengths of pipe cleaners that work for your gift box. I made a variety of lengths so my flowers would be a at different heights along the front of the gift box. Dispense two more adhesive dots from the Scotch® Adhesive Dots package and press onto the gift box where  you want to attach the stem.
Remove the clear liners and expose the dots. Press the pipe cleaner stem onto the dots firmly to adhere.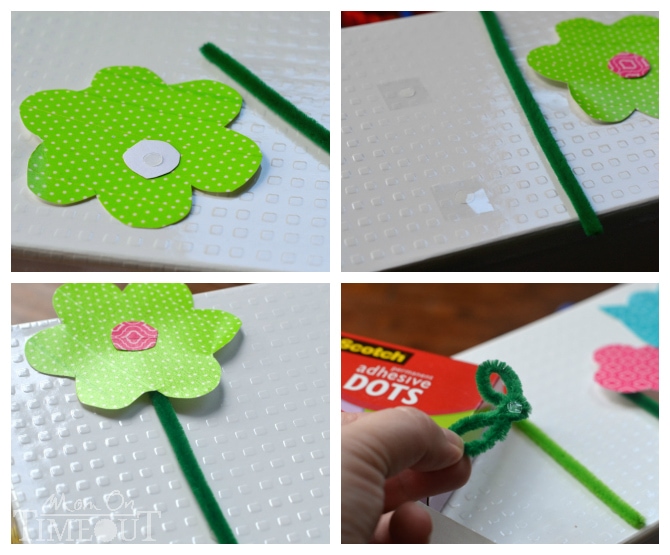 Dispense several more adhesive dots from the Scotch® Adhesive Dots package and apply to the back of your flower. Remove the liners and press the flower onto the box.
I created leaves for my flowers using small pieces of pipe cleaner. Bend into desired shaped and adhere with an adhesive dot.
Repeat these steps until all your flowers are attached.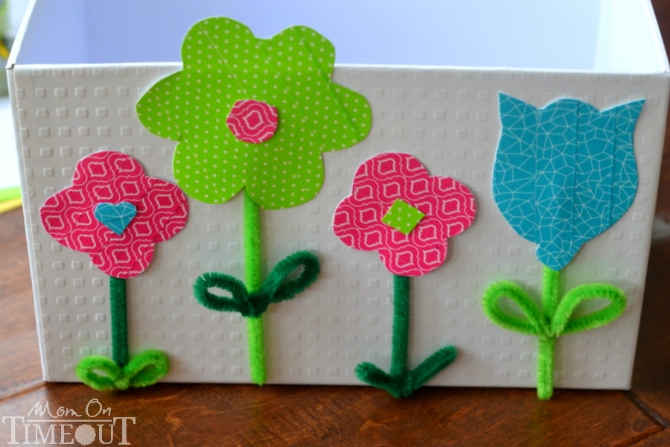 Now it's time to line this gift box with coordinating tissue paper and fill with gifts!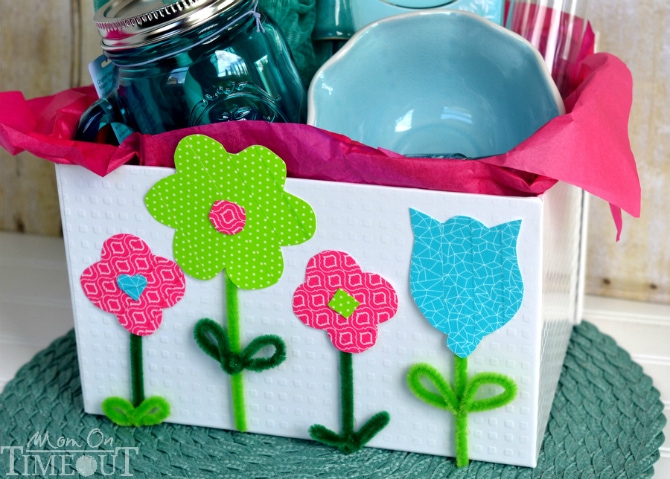 I just LOVE how this turned out and I know it will make the perfect gift for my mother-in-law this Mother's Day!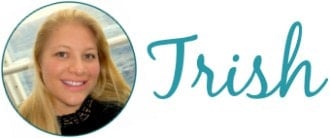 Connect with me!
 Linking up at some of these parties.