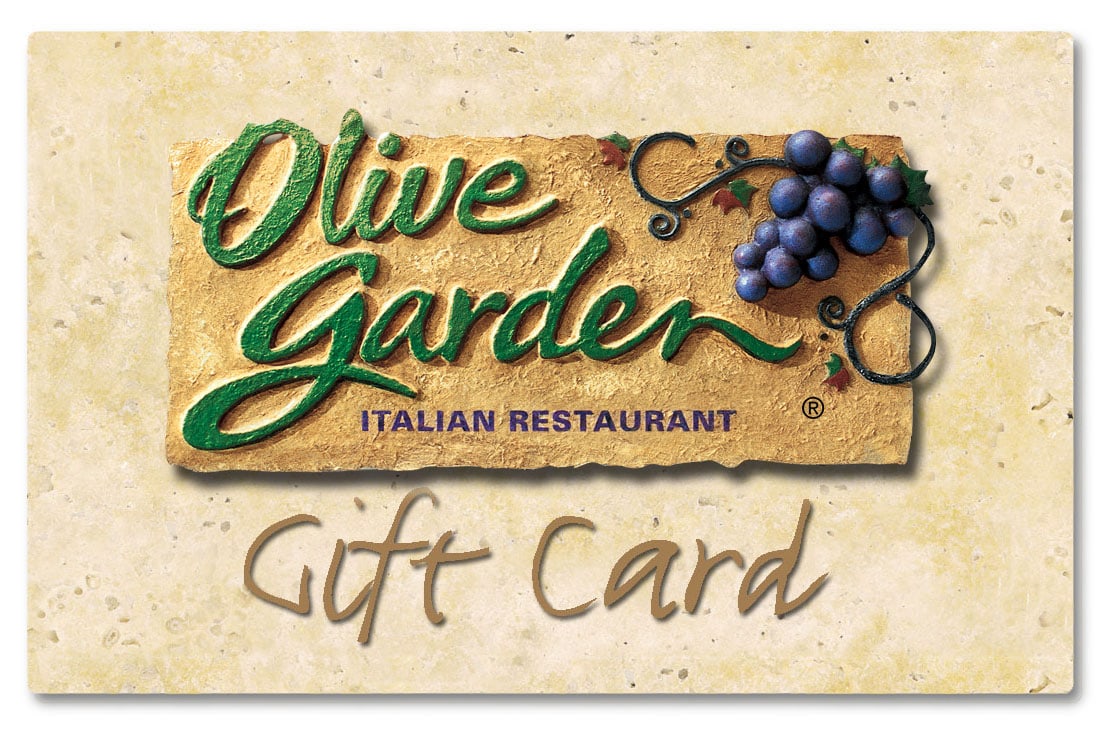 Well I am finally caught up on wrapping after doing little else the past few days.   I still have a few items in the car that I don't want to wrap because I'm pretty sure the boys would be able to figure out what they are just by looking at them 😉  I've been filling out my Christmas List as I go and last night I set down to fine-tune the list and see who I was missing.  We are expecting a few more guests on Christmas than I originally planned for and I know exactly what to get them and those other hard-to-shop-for family members {they know who they are!}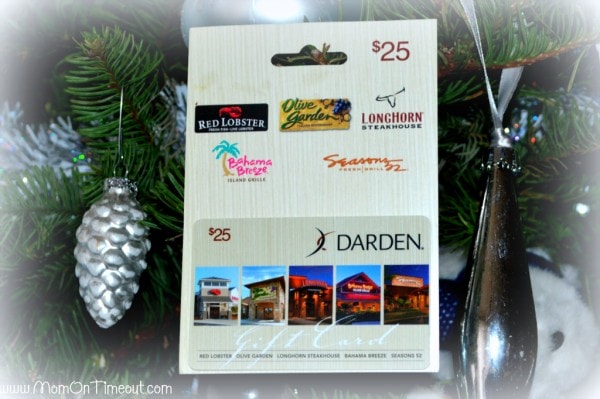 Olive Garden has always been the restaurant of choice for my family.  There have been so many special occasions celebrated and so many memories created at our favorite Olive Garden.  One very special memory occurred on my sister's birthday during the holiday season.  Her now-husband, Jason, proposed to my sister Ashley and she said YES!  It was so fun and it was so special because we were at our favorite restaurant.  They had a beautiful wedding 9 months later and it all started at Olive Garden 🙂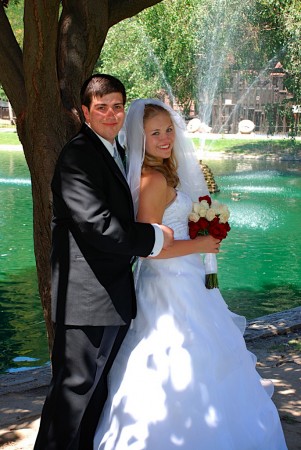 Darden Gift Cards are the perfect choice for last minute Christmas gifts and for those who are difficult to buy for.  I love giving my friends and family Darden Gift Cards because I know that they will enjoy a nice meal at one of our favorite restaurants   I usually pair a Darden Gift Card with a couple movie tickets with the hopes that the recipient will enjoy a night out with someone they love and create wonderful memories together.  A Darden gift card gives the recipient a choice as to which amazing restaurant they want to enjoy.  Restaurant choices include Red Lobster, Olive Garden, and Longhorn Steakhouse.
It's so important to take a time out for our loved ones during the hustle and bustle of the holiday season and dining out at a favorite restaurant eliminates any and all stress so we can just enjoy ourselves.  After all, that's what Christmas is all about – spending quality time with our loved ones!  For a limited time this holiday season, customers will receive a $5 bonus coupon for every $25 gift card purchased at Olive Garden, Red Lobster, or LongHorn Steakhouse restaurants.  If I'm doing my math correctly, I think I may have enough to take my hubby and I out to create some memories of our own!
Who is the hardest person for you to buy for each Christmas?  Have you ever given gift cards?
Disclosure: I participated in a campaign on behalf of Mom Central Consulting for Darden. I received a promotional item as a thank-you for participating.  All opinions are, as always, 100% my own.