Looking for a last minute Halloween craft? This easy-to-make Halloween Magnetic Tray is the perfect addition to your Halloween decor!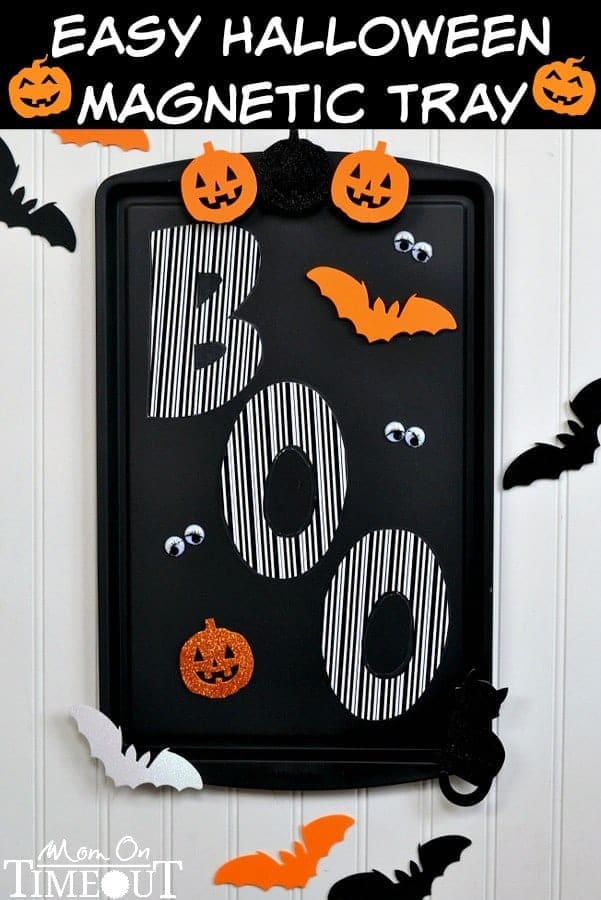 The boys were itching for one more Halloween craft before the end of the season so we came up with this super simple Halloween decor project. It took hardly any time to make and was pretty darn inexpensive to boot. Make sure to visit your local dollar store to see if they have cookie sheets and small Halloween shapes that you can use for this project.
We just love how it turned out and since each piece on the tray is a magnet, they have had a lot of fun moving everything around each.and.every.day. #boys
I used chalkboard spray paint so that once Halloween is over I can repurpose this cookie sheet into a magnetic blackboard tray. Smart, right? If you can't find chalkboard spray paint just use any black spray paint that works on metal. Please note that most spray paints require shiny metal surfaces to be dulled before painting. I used a sanding block for mine.
Let's get started!
Materials Needed:
Metal Sheet Pan
Black Spray Paint
Washi Tape – this project used black stripe
Cardstock
Thermal Laminator
Thermal Laminating Pouches
Scissors
OPTIONAL: Halloween décor – such as Halloween themed shapes and wiggly eyes
Damage-Free Picture Hanging Strips
Scotch™ Repositionable Magnetic Tape
Instructions:
Gather the necessary materials for the project.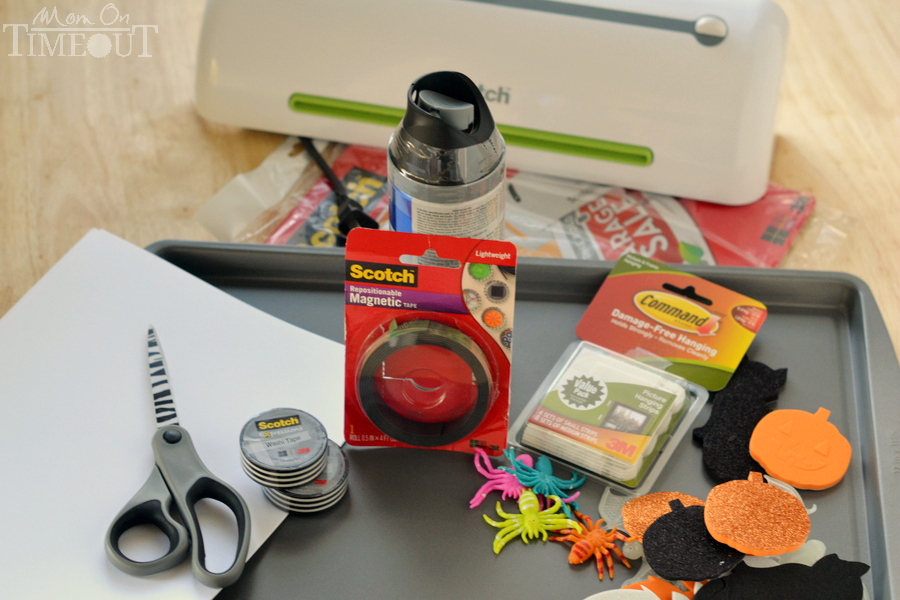 Spray paint metal sheet pan according to manufacturer's directions and let completely dry. (Most shiny  metal surfaces need to be dulled/roughed up before painting. A sanding block is perfect for the job.) I used chalkboard paint so that I could repurpose this magnetic board once Halloween is over.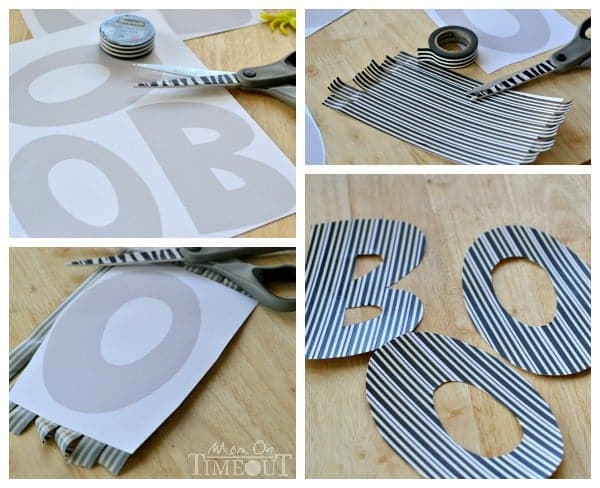 Print out "B-O-O" in a large size font on cardstock. Cut out letters into squares and flip over so the printed letters face down. Cover each square completely in washi tape. Turn each letter over so the printed side is facing up. Cut along the lines of each letter until you have a "B," "O" and "O."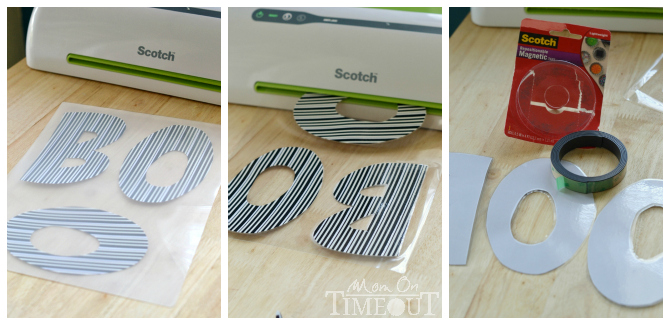 To laminate the letters, place them in a laminating pouch, leaving about half an inch in between each. Follow package instructions and safety guidelines for feeding the pouch through the laminator. Set aside to cool. Then, cut the laminated letters to size.
Cut pieces of Scotch™ Repositionable Magnetic Tape to size and apply to the back of each letter to create magnets.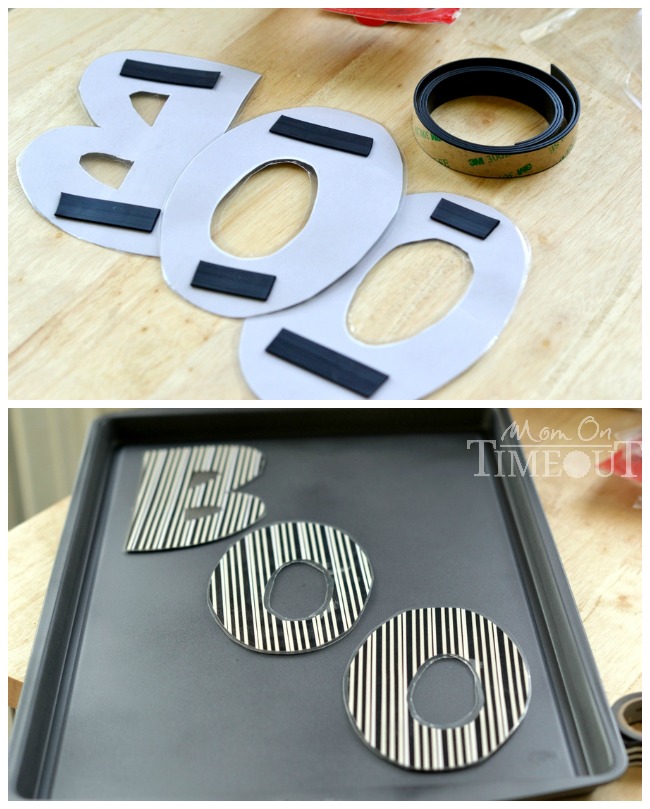 Attach the magnetic letters to the painted sheet pan.
Now it's time to make it fun! I gathered an assortment of Halloween themed shapes (pumpkins, bats, cats, googly eyes, etc.) and used Scotch™ Repositionable Magnetic Tape to turn them into magnets. It's so easy and allows you the freedom to move them around until you have everything just how you want it.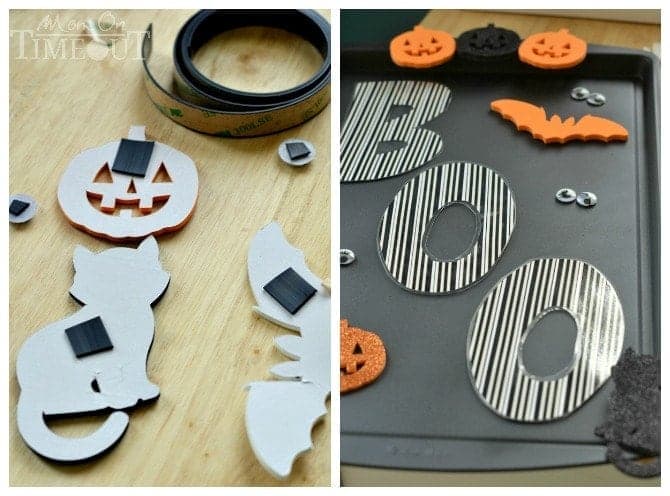 Now you could totally just prop up the cookie sheet somewhere in the kitchen or living room but I chose to hang mine on a wall. I used damage-free picture hanging strips to mount the decorated tray. These are really easy to use and can hold quite a bit of weight. Just follow the package directions for hanging.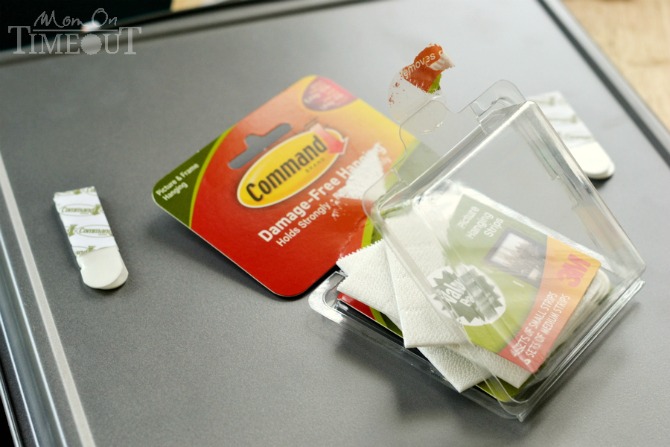 And here it is! An Easy Halloween Magnetic Tray – all cute and festive, perfect for Halloween!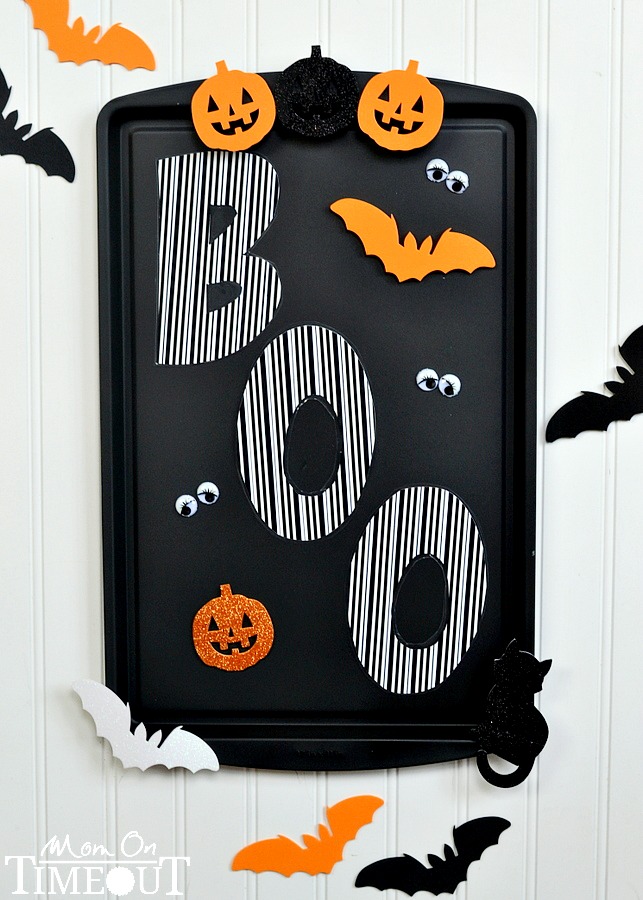 More Halloween fun: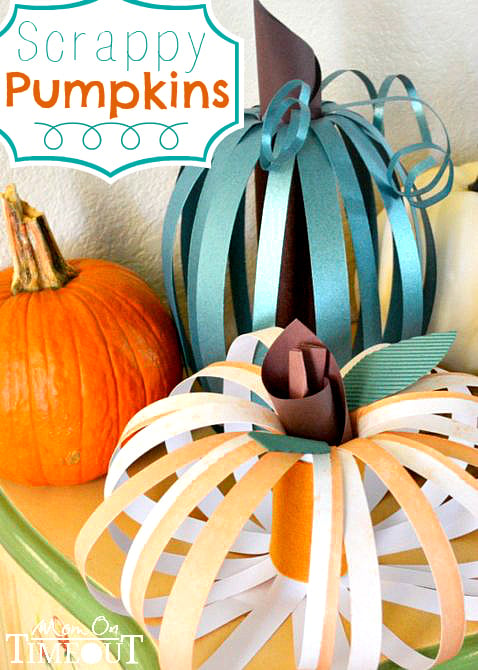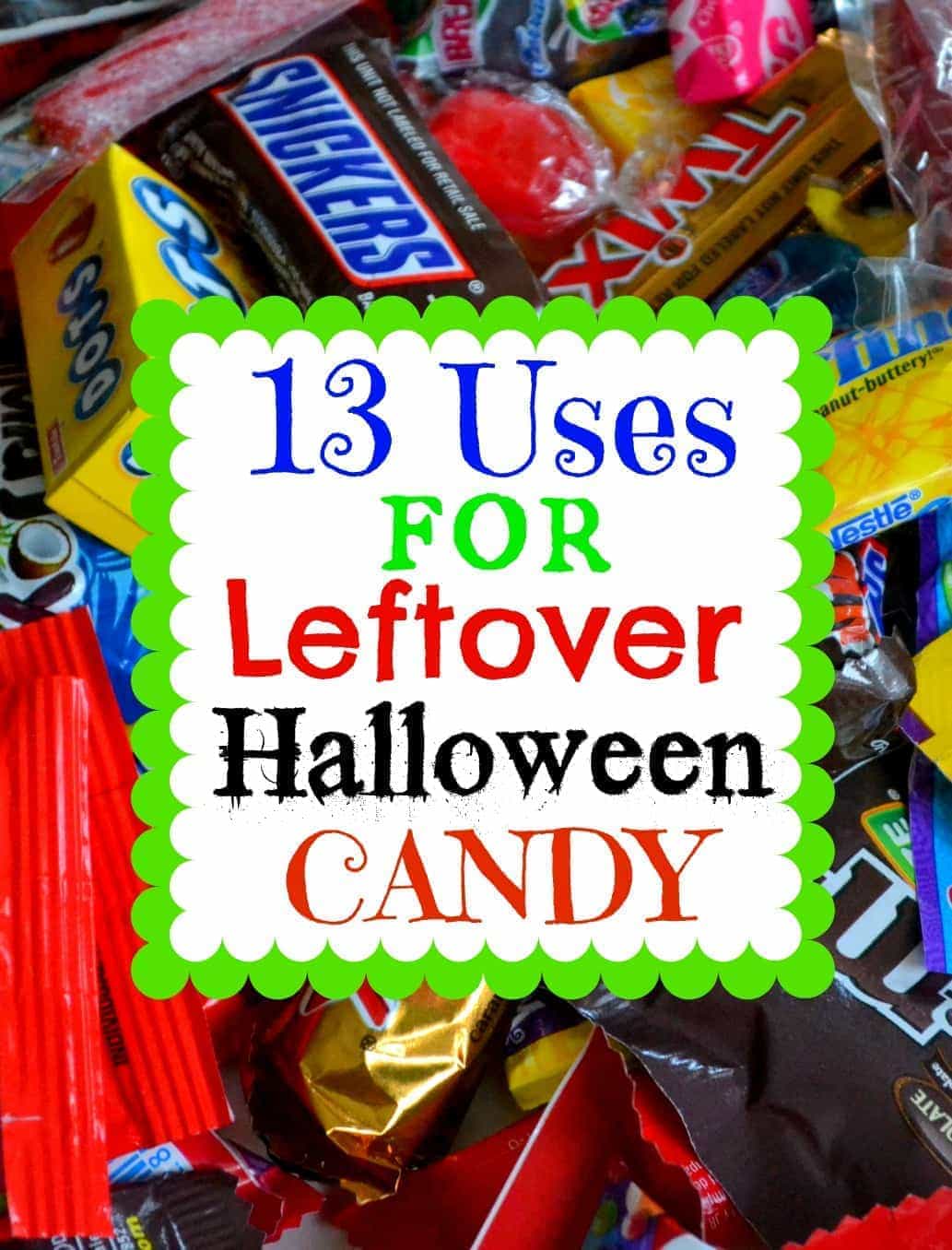 13 Uses for Leftover Halloween Candy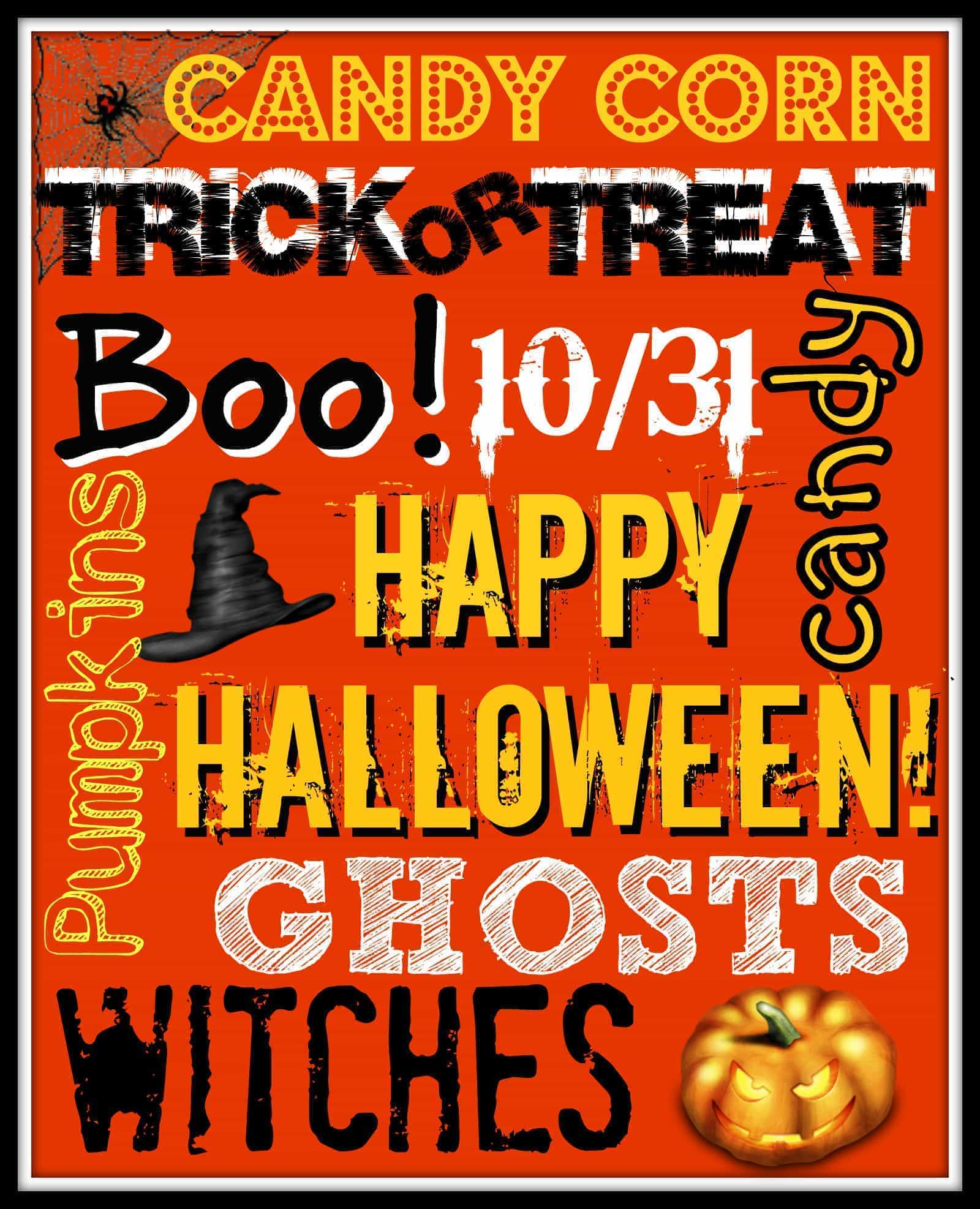 Halloween Subway Art Printable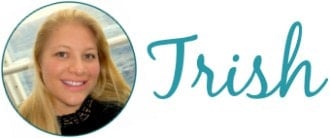 Connect with me!
 Linking up at some of these parties.
 Disclosure: I have been selected to be a brand ambassador for  Scotch Brands. I have been compensated for my time. All opinions expressed are 100% my own!