I love to do all sorts of things including, sewing, crafts, DIY, and baking to name a few. 
 Each Friday I post a dessert recipe, Tuesdays I host a link party, and Wednesdays and Thursdays I blog about whatever craft or project I've been up to.
Here are a couple of my favorites: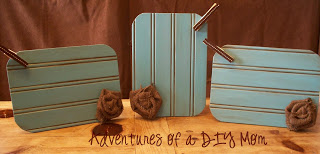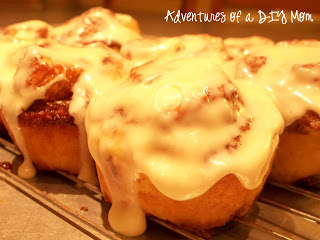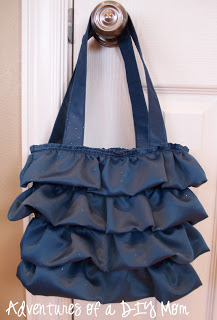 Today I'm going to show you how I made a new spice rack for my kitchen.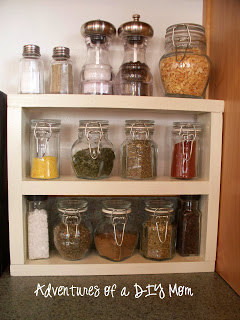 I started out with some scraps from the basement. I used firring strips cut to the following lengths:
2 pieces – 12″ long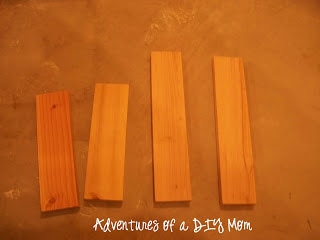 The using a brad nailer, I nailed them together like this. The 12″ pieces should be your top and bottom.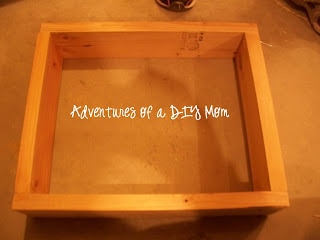 Next measure across for the middle to get an exact measurement for your shelf.
Cut your middle shelf. Mine was 10 1/2″. Then nail into place.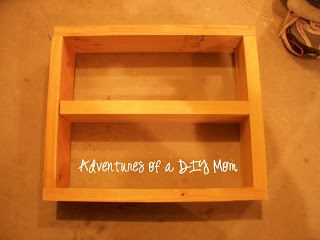 Now it's time to fill the nail holes with wood filler. Since I'm painting it, I just used white that we had.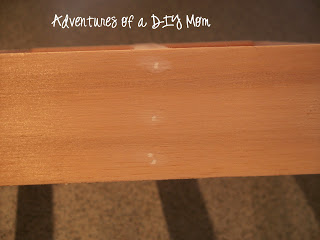 Give it a good sanding and then prime and paint. I used Krylon Ivory in gloss.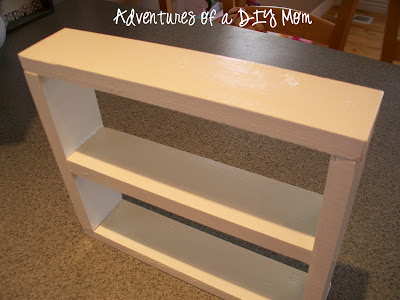 Now for the fun part – adding the cute bottles.
Using my Silhouette, I cut little labels for the tops of the jars. I used the font "a red bucket".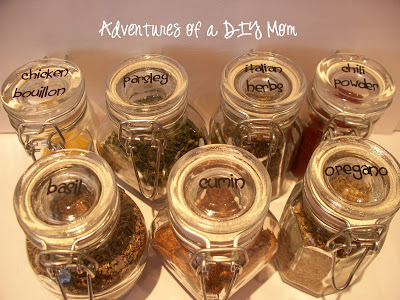 I got these bottles years ago to give as gifts with bath salts inside. I must have bought way too many, because when I was cleaning out the basement, I found all these. Aren't they just the cutest jars?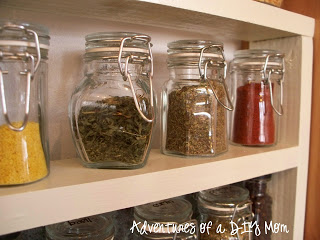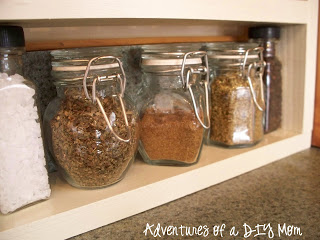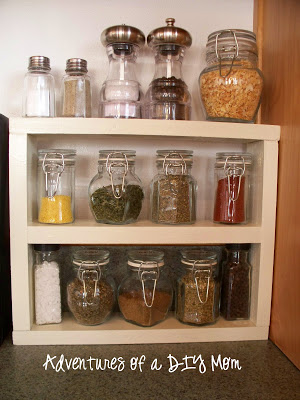 Thanks so much Trish, for having me!!
Wow! Thank you Rachel! This was such a great tutorial and I can't wait to make one for my home. Love those jars too! Make sure to visit Rachel over at Adventures of a DIY Mom and see what else she's been up to!