This easy DIY Seasonal Menu Board is perfect for meal planning! Reusable magnets and fun washi tape add festive flair to this organizational tool!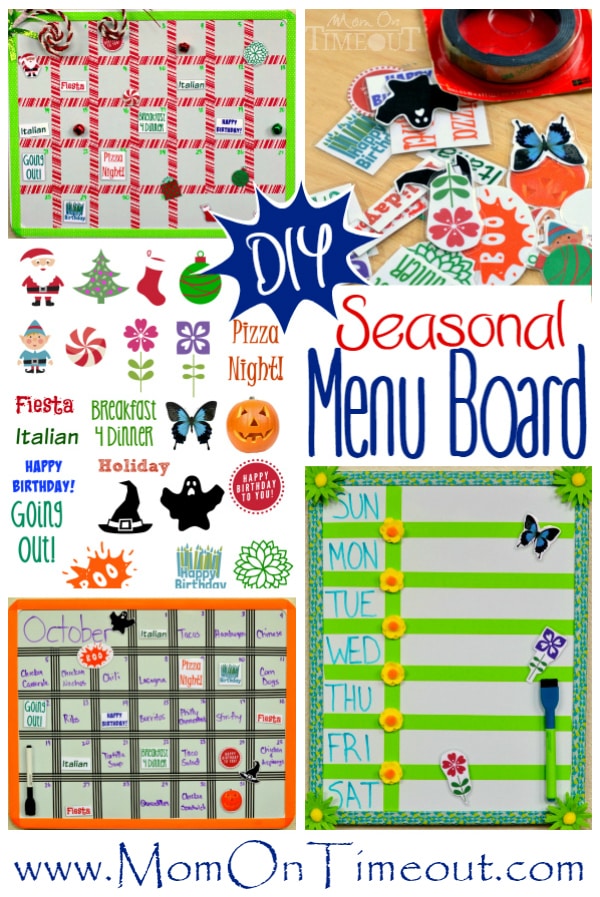 Menu planning is at the heart of organization in my home. If we do it, our lives our much easier and so much less stressful. I'm not into super elaborate meal planning but knowing what we're eating for dinner is critical for my peace of mind.
Today I'm going to be showing you how to make a seasonal menu board with a monthly or weekly option. I'm using various Scotch Washi tapes to create a fun look-and-feel for each month's board. I also created reusable magnets that can be used from month to make to make meal planning that much easier.
This project is really easy and can be easily customized for each month. It's like getting a jump-start on seasonal decorating 🙂
Materials needed:
White Dry-Erase, Magnetic Board
Dry-Erase Markers
Scotch Repositionable Magnetic Tape
Thermal Laminator
Thermal Laminating Pouches
Tape Measure
Scissors
Printable with occasion labels (e.g. Birthday, Pizza Night, etc.)
Command Damage-Free Picture Hanging Strips
Assorted Scotch® Expressions Magic Tape – this project used orange and lime green
Assorted Scotch® Expressions Washi Tape– this project used black stripe,green/white swiss dot, candy Stripe, techno blue
Instruction:
Gather the necessary materials for the project. You can use whatever size white board you want just keep in mind you'll need five rows and seven columns for the month version of this board. If you want to do a weekly version (shown at the bottom of this post), a smaller white board works just fine.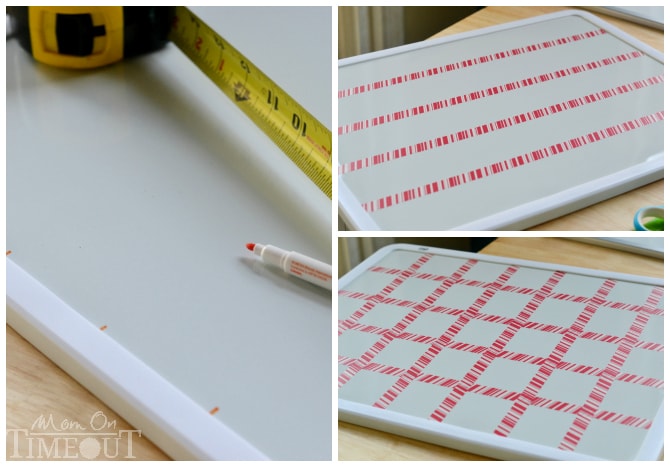 Use measuring tape to measure the width and height of the white board. Divide the board into five evenly spaced rows and seven evenly spaced columns, using a dry-erase marker to mark the sections. Following the marks as a guide, adhere Scotch® Expressions Washi or Magic tape in the pattern or color of your choice in horizontal rows. Then, adhere the tape vertically to create the columns. Cut the end of the tape for a cleaner look. (NOTE: For the October menu board, I used black stripe to create the grid. For the Holiday menu board, I used candy stripe.)
Decorate the frame of the board in a coordinating color or pattern of Scotch® Expressions Washi or Magic Tape. (NOTE: For the October menu board, I used orange to outline the perimeter of the white board. For the Holiday menu board, I used green/white swiss dot.)
Use scissors to cut out each occasion label from the printable, or type and print your own. Get as close to the perimeter of each label as you can.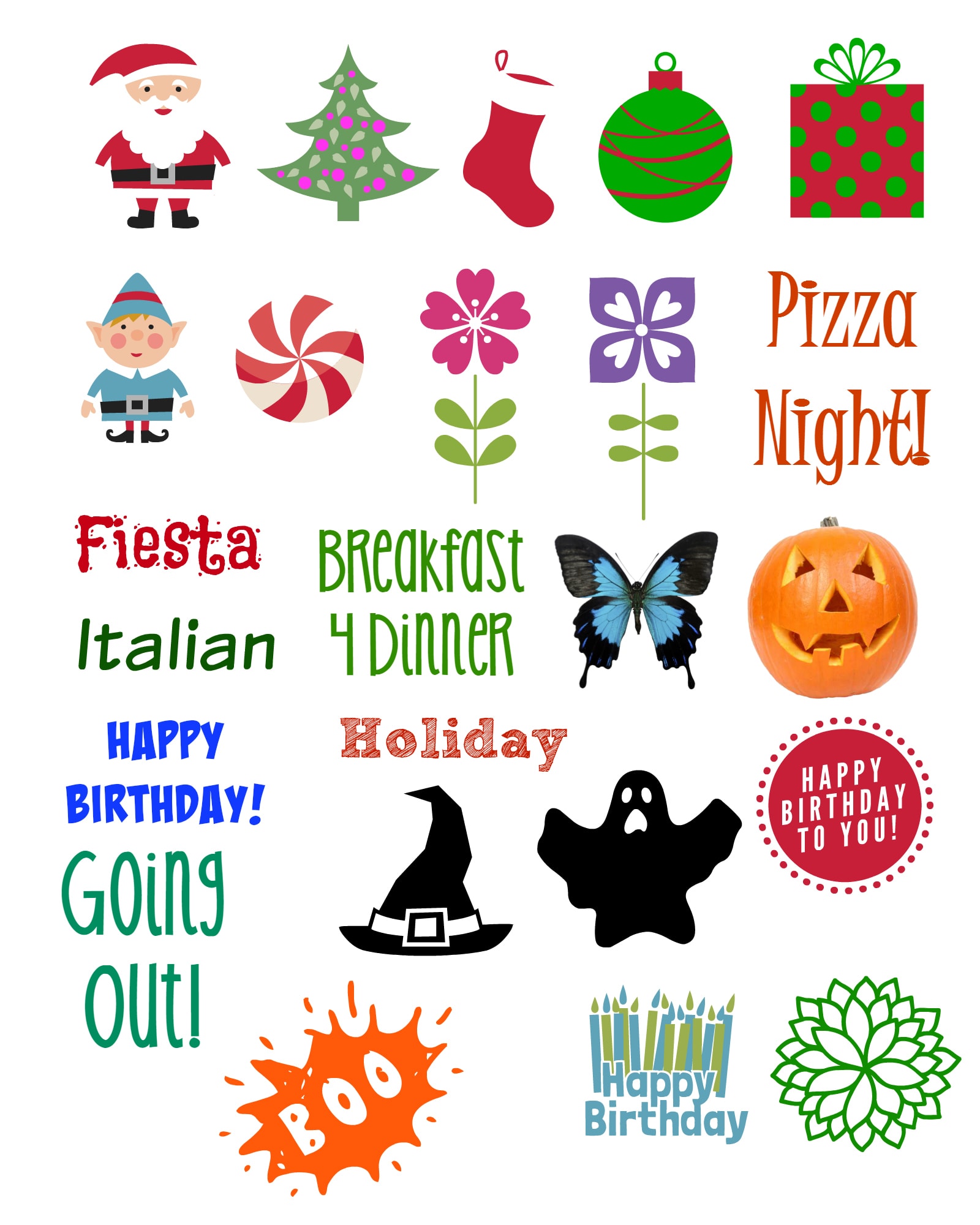 I included a lot of our frequent dinner choices so I could just reuse the magnets from month to month. For instance, we frequently have pizza night so it makes sense to make a reusable magnet for it.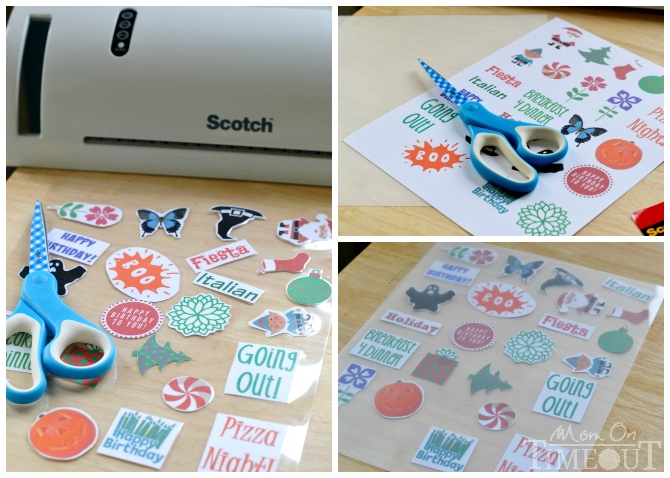 To laminate the occasion labels, place them in a laminating pouch, leaving about half an inch in between each. Follow package instructions and safety guidelines for feeding the pouch through the laminator. Set aside to cool. Once cool,  cut the laminated occasion labels to size.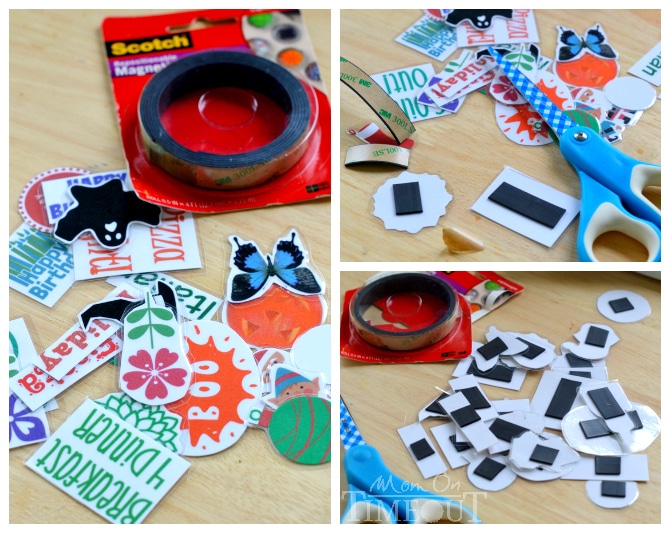 Cut small pieces of magnetic tape and apply to the back of each occasion label to create magnets.
Using a dry-erase marker, write in the dates for the current month onto the board.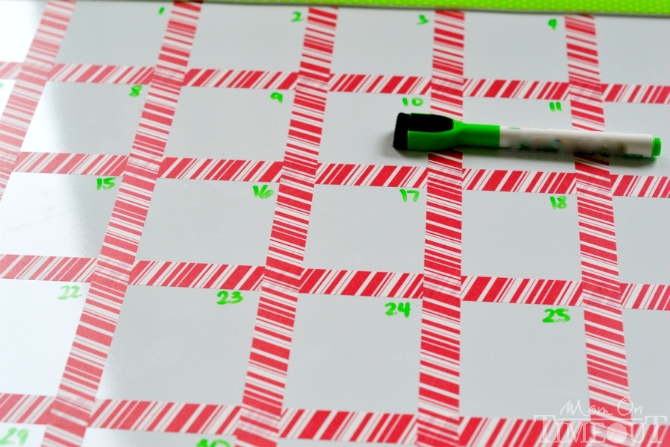 Add the magnetic occasion labels and/or write in menu items as appropriate.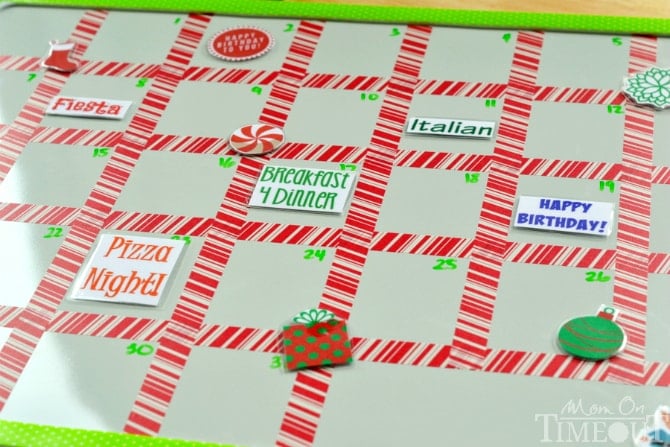 Use damage-free picture hanging strips to mount the board in the kitchen or near the dining area for the family to reference.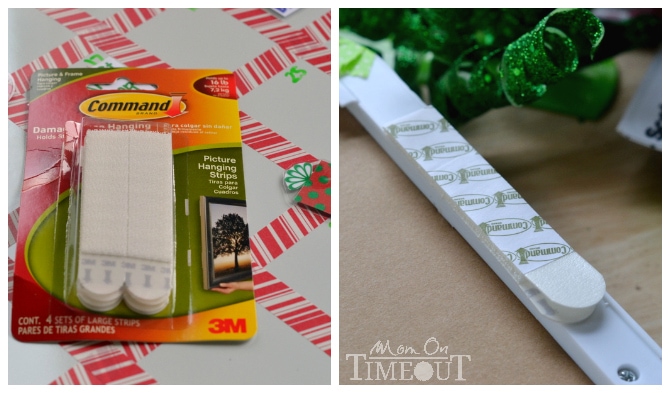 So here's a shot of my current October menu board: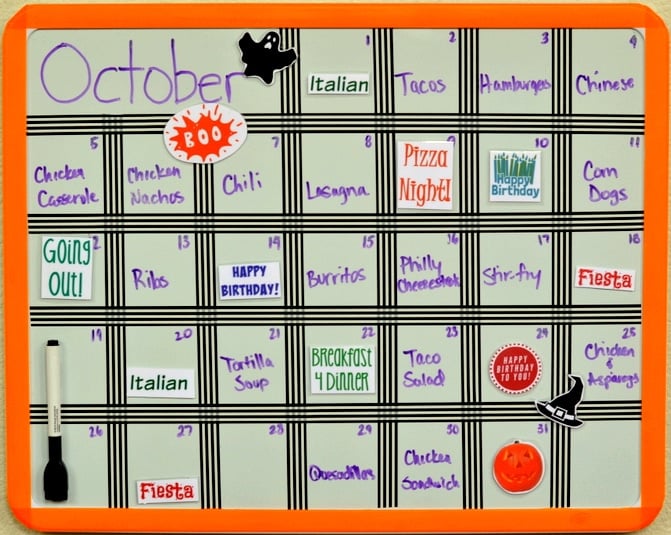 And here's what my December board  looks like: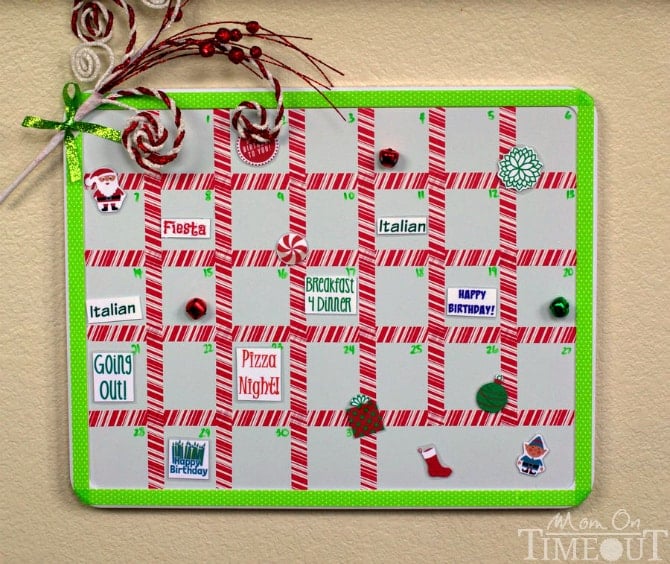 Now here is a weekly menu board option if you really don't want to think a whole month in advance: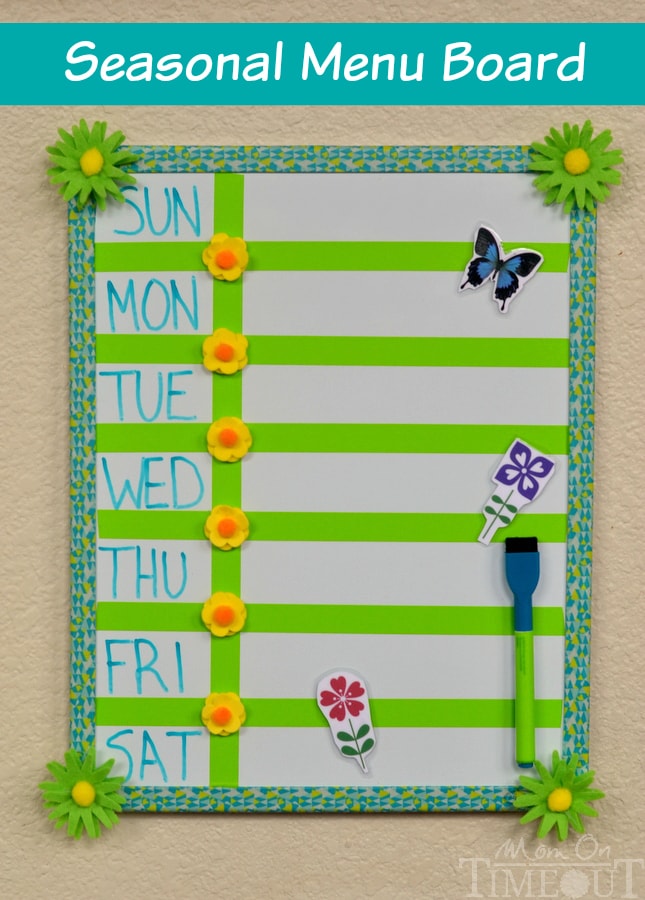 I love getting organized! It feels so good and having our menu board festive and fun is just icing on the cake!
Get organized!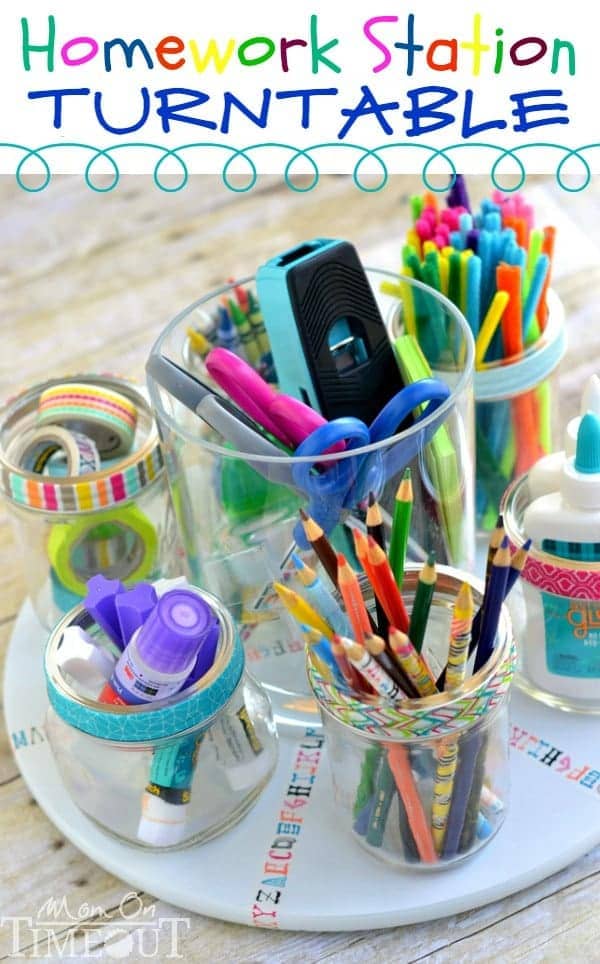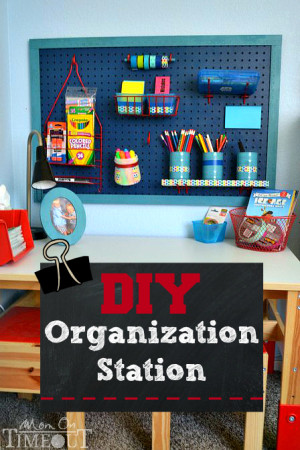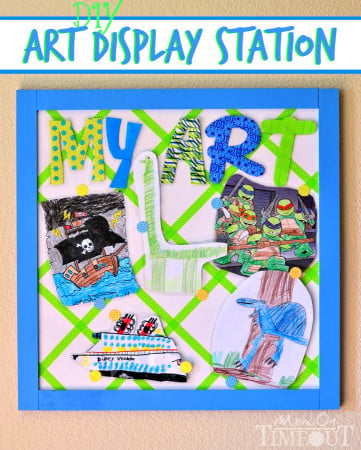 Disclosure: I have been selected to be a brand ambassador for  Scotch Brands. I have been compensated for my time. All opinions expressed are 100% my own!