Banish the clutter and get the whole family organized with this DIY Family Command Center!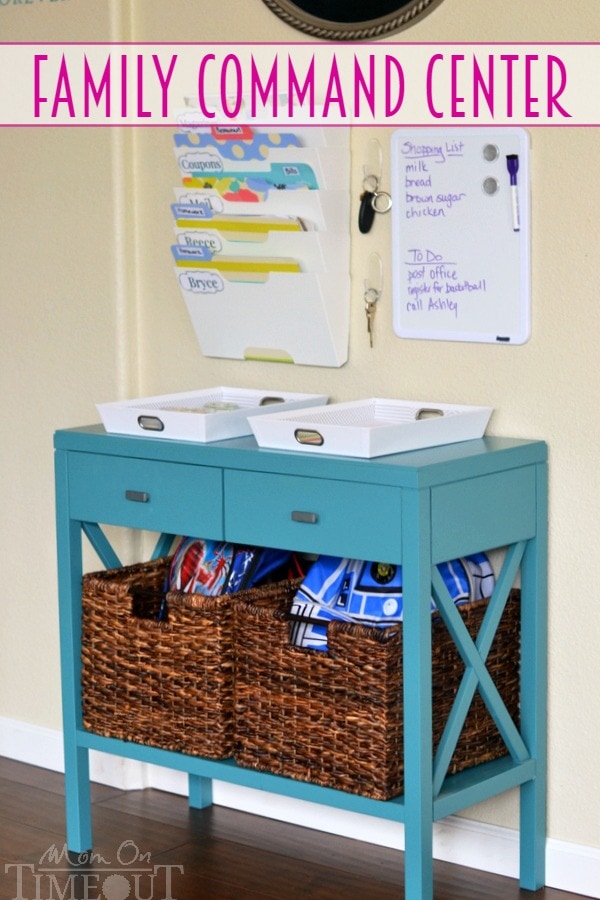 Is it just me or is January the PERFECT month for getting organized? After clearing the Christmas decor out it just seems like everything needs a little bit of attention. One area that I realized needed some love was our entry. After the 4th day in a row of walking into the house and tripping over a backpack it occurred to me that we needed a Family Command Center. A place where organization reigns supreme.
There are so many different ways to create a family command center so take my ideas and use what works for you. I needed a couple different things:
backpack storage
filing for school materials
filing for bills,coupons, etc.
a notes board
I love how it turned out and I finally feel like our family is organized! Having a place to put everything is more than half the battle!
Let's get started!
Materials Needed:
Hanging folder rack
File folders
Baskets – this project used 2 white baskets
White board
Level
Thermal laminator and laminating pouch – this project used an 8.5 inch by 11 inch pouch
Printed labels indicating categories or names (e.g. coupons, mail, etc.)
Card stock
Scissors
Damage-free picture hanging strips
Damage-free clear hooks – this project used 2
Permanent marker
Dry-erase marker
Step-by-Step Instructions:
1. Gather the materials for the project and locate a place in your home that is easily accessible and will work for an organization station.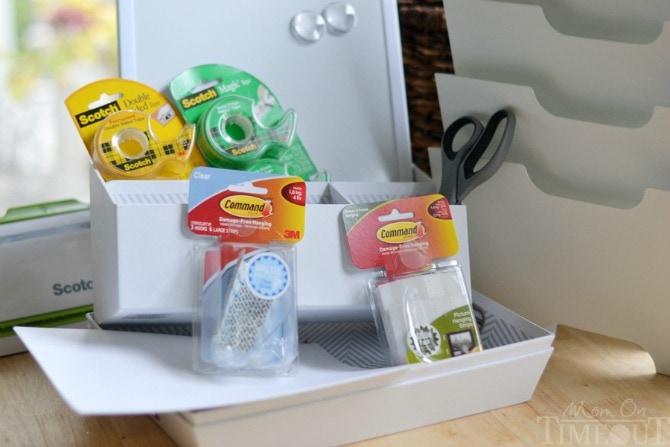 2. Follow package instructions for using damage-free picture hanging strips to adhere the hanging folder rack to the wall. Use a level to ensure the system is perfectly horizontal.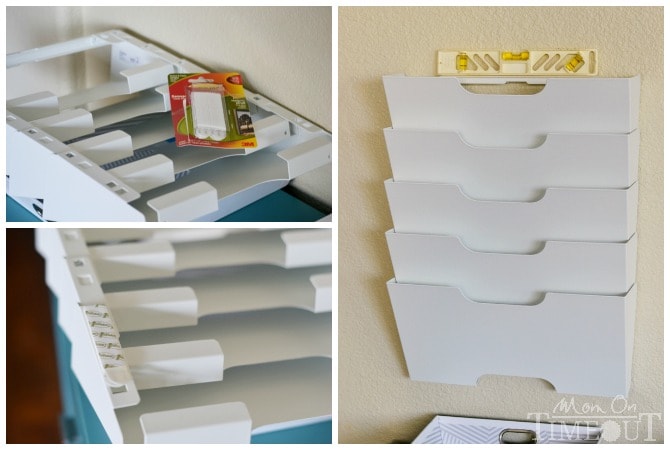 3. Repeat step 2 to mount the white board a few inches from where you hung the folder rack using damage-free picture hanging strips.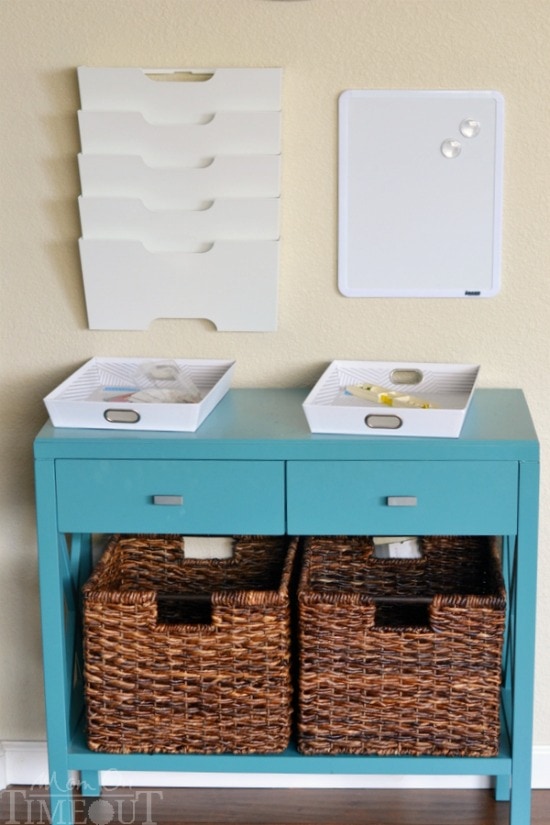 4. Cut each label out and place them in a laminating pouch, leaving small spaces between each label. Then, feed the pouch through the thermal laminator and set it aside to cool.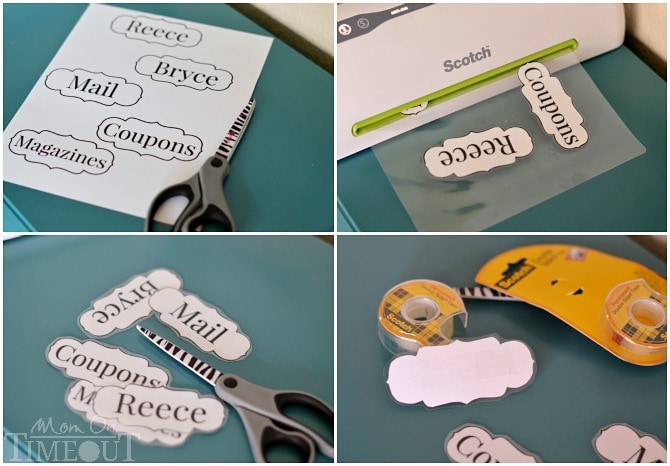 5. Use your scissors to cut out the individual laminated labels. Then, apply a piece of Scotch® Double-Sided Tape to the back of each of the laminated labels and adhere to designated spots on the folder rack.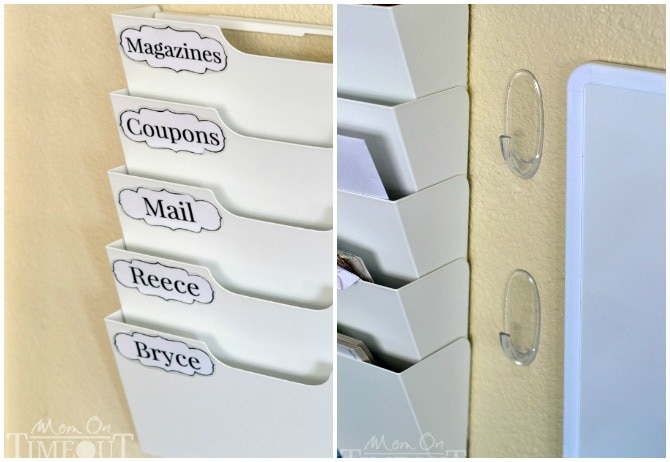 6. Follow package instructions to adhere damage-free clear hooks between the folder rack and the whiteboard and use them to hang lightweight items such as keys.
7. Use a permanent marker to write labels such as 'homework' or 'restaurants' for each file folder on cardstock. Then, cut each label to size.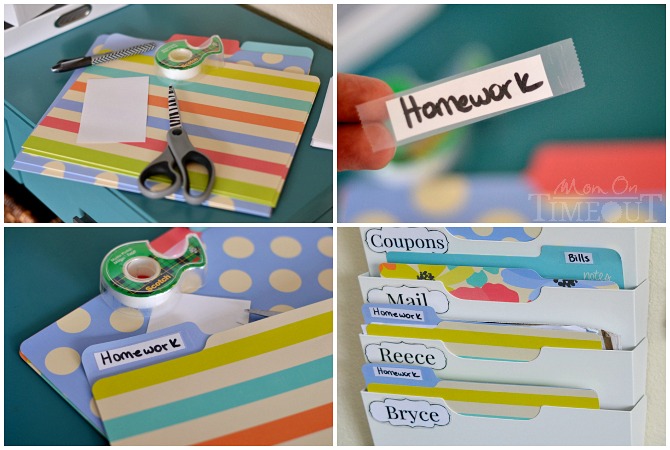 8. To adhere the labels to each file folder, apply a piece of Scotch® Magic Tape over the front of the labels, covering them entirely and adhere to the designated file folders.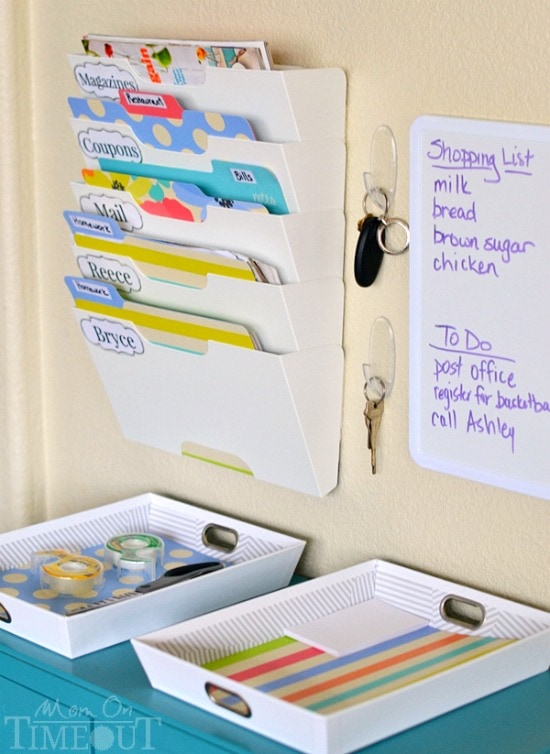 9. Declutter! File papers into the correct folders and put commonly used supplies – such as pens, scissors, tape and more – into the baskets so they are easily accessible at all times. Place file folders into their designated pockets and resolve to keep the family organized this year!

Get organized!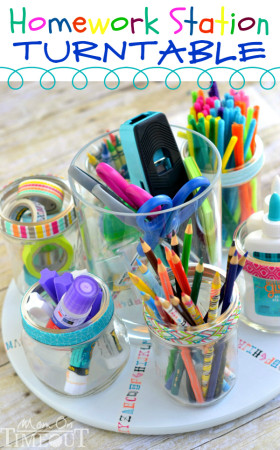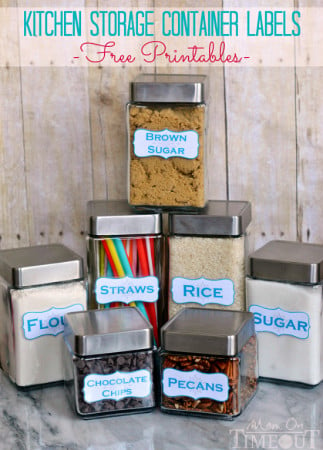 Kitchen Storage Container Labels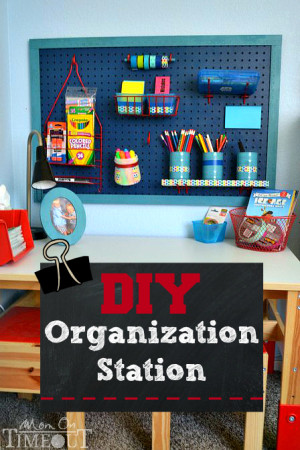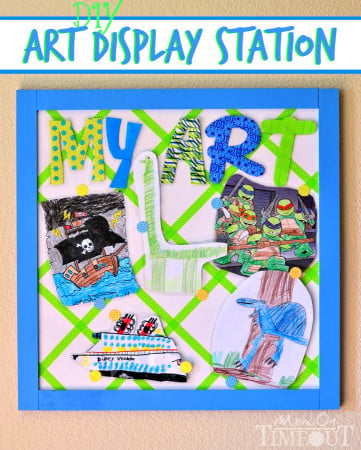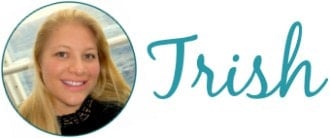 Connect with me!
 Linking up at some of these parties.
Disclosure: I have been selected to be a brand ambassador for  Scotch Brands. I have been compensated for my time. All opinions expressed are 100% my own!