Bursting with fresh flavor and creamy avocados, this Chunky Avocado Salsa is a must-have at any party!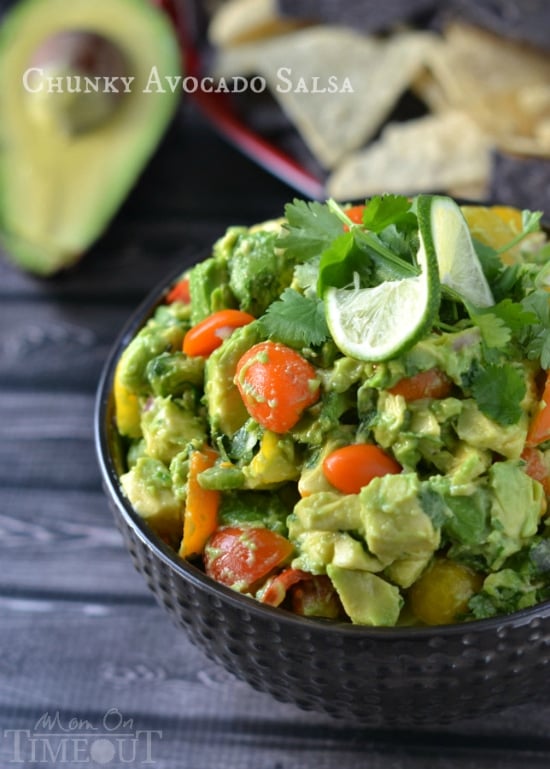 This is the way I like to party.  Chunky Avocado Salsa. It's like your very favorite guacamole – but better.
I honestly can't get enough of avocados. I would eat them every day – twice a day – if I could.  Heck! Sometimes I do 🙂 My Uncle Jim was up for a visit last weekend and he brought us some avocados from my cousin's avocado orchard (so jealous!).  They were so pretty and I knew just what to make with them.
This salsa is absolutely gorgeous. Studded with colorful pear and cherry tomatoes, they are like little jewels hidden amongst the creamy avocado chunks.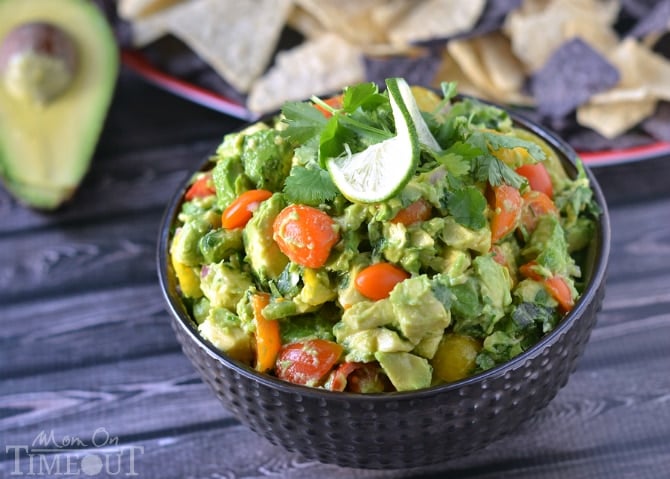 I am a lover of all things Mexican and this salsa is no exception.  It's like a guacamole but instead of mashing up the avocado, you leave it nice and chunky.  Cilantro, jalapeno, and lime juice all make an appearance as well.  The heat level is easily adjusted by removing the jalapeno from the mix or adding in some more.  I like a little kick – but not too much!
No party is complete without a dip of some sort, and this salsa is just the thing I needed for today's celebration.  In addition to today being Cinco de Mayo, today we are celebrating not one – but TWO mamas-to-be! We're having a Baby Shower Fiesta for Nikki (Chef In Training) and Alyssa (The Recipe Critic)!
I am always in the mood for a party, especially a baby shower.  There really is nothing more exciting than welcoming a new little person into this world and it's how I get my baby fix in these days 😉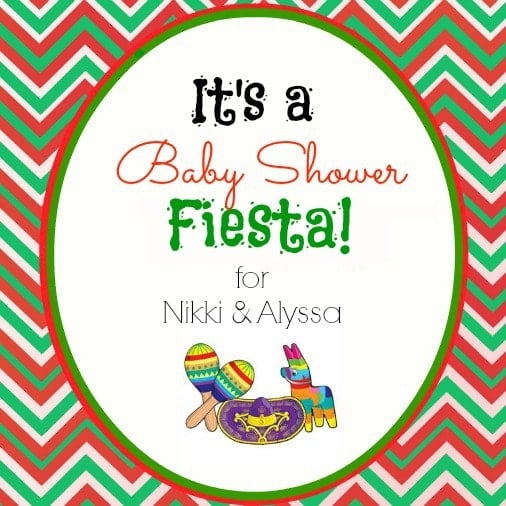 I had a chance to meet both of these sweet, SWEET girls at conference this year and seriously, CUTEST pregnant ladies EVER! Not only are these girls super talented and fabulous bloggers, but they are just total sweethearts and I couldn't be happier for these newest additions to their beautiful families.
Make sure to check out what the other girls are bringing to the fiesta!
Life in the Lofthouse
Mandy's Recipe Box
Creme de la Crumb
Chelsea's Messy Apron
Crazy for Crust
High Heels and Grills
Love Grows Wild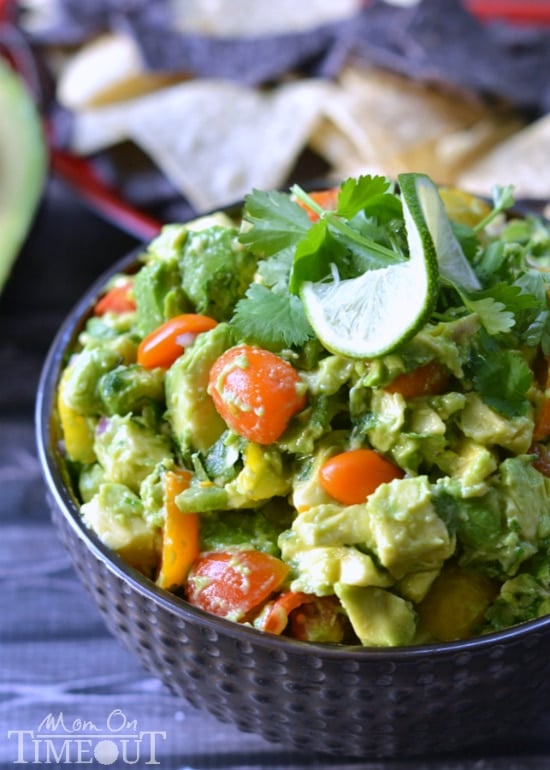 Chunky Avocado Salsa
Ingredients
3 large avocados, diced
1 cup grape, cherry, or pear tomatoes, halved or quartered
2 Tbls fresh lime juice
2 Tbls cilantro, chopped
2 Tbls diced red onion
1 jalapeno, seeded and diced
½ tsp kosher salt
Instructions
Combine all ingredients in a small bowl until well combined.
Chill until serving.
More Mexican favorites: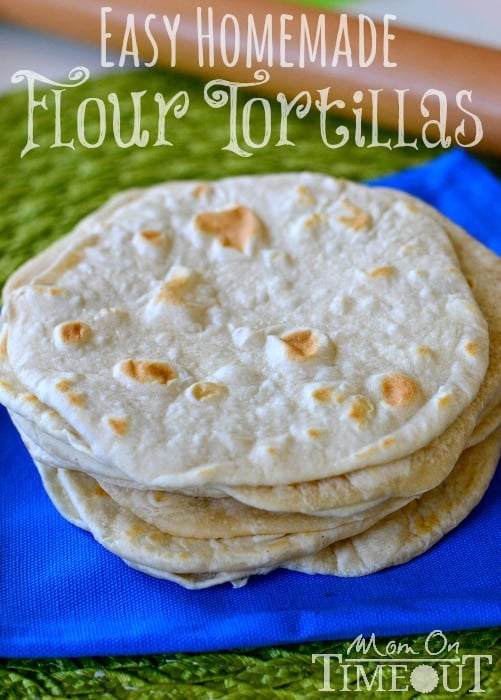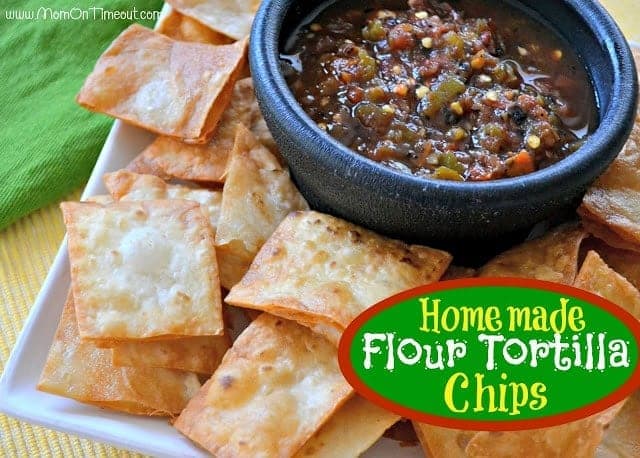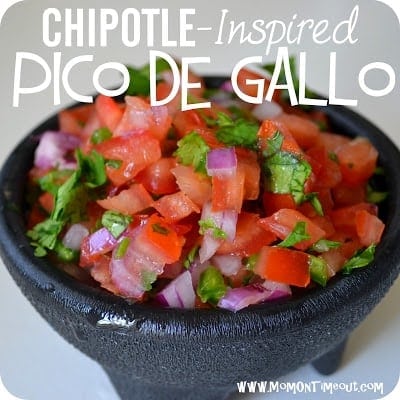 Chipotle Inspired Pico de Gallo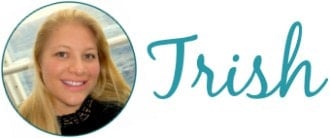 Connect with me!
 Linking up at some of these parties.