I participated in a campaign on behalf of Mom Central Consulting for Starburst. I received product samples to facilitate my review and promotional item as a thank you for participating.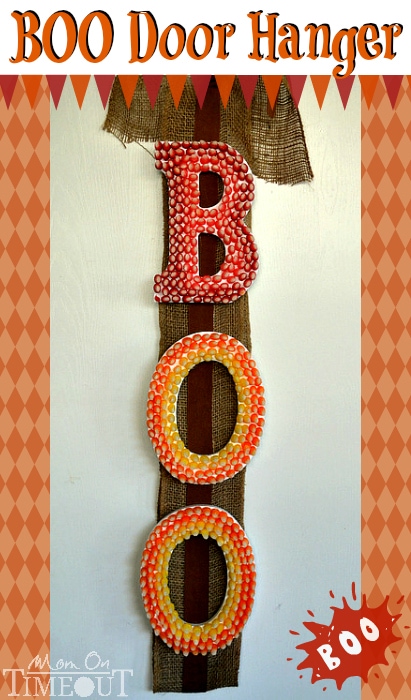 I have always loved decorating for Halloween. Every year I play the waiting game until it's an "acceptable" time for me to start decorating. The kids are always so excited to get out all the decorations and make the house festive.
Reece had a great suggestion for me this year…
"Mommy! I know what we should do! Let's stop watering in the front yard and let everything die so it will look really spooky for Halloween! What do you think?"
I'm sure Chris may have been on board for this but me? Not so much 🙂  I love using candy in decorations and think it really adds a festive flair and the colors look so fabulous! I was so excited to give this BOO Halloween Door Hanger from Tori Spelling a try and am just thrilled with how it turned out!
Materials Needed:
Starburst Candy Corn
Large Craft Letters
Burlap Ribbon
Additional Ribbon (optional)
Yard Stick
Glue Gun
Stapler
Scissors
The first thing I did was separate the colors of candy corn. I removed the pieces that were broken or damaged and set those aside in a snack bowl for the kids. And me.  And my husband.  Geez these things are good!
I used a hot glue gun to attach rows of Starburst Candy Corn to each of the letters. I chose to do "BOO" but "EEK" would be fun too.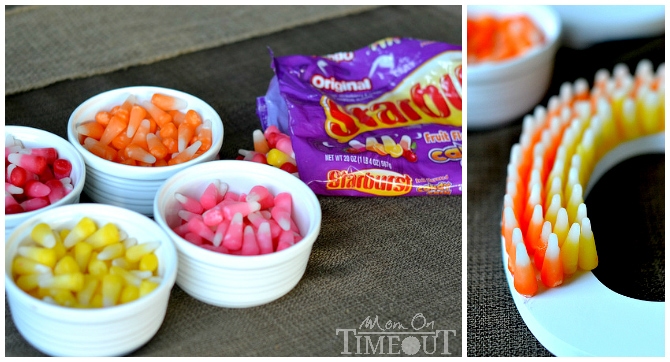 Once I had all the letters completely covered, it was time to work on the burlap covered yard stick. Glue a 7-8 foot strip of burlap ribbon to the front side of the yard stick. Flip over and continue gluing up the back side of the stick. Make sure to leave extra ribbon for tying on both sides. I chose to run another piece of ribbon up the center of the front of the burlap-covered yardstick. Staple the burlap ribbon in place to reinforce.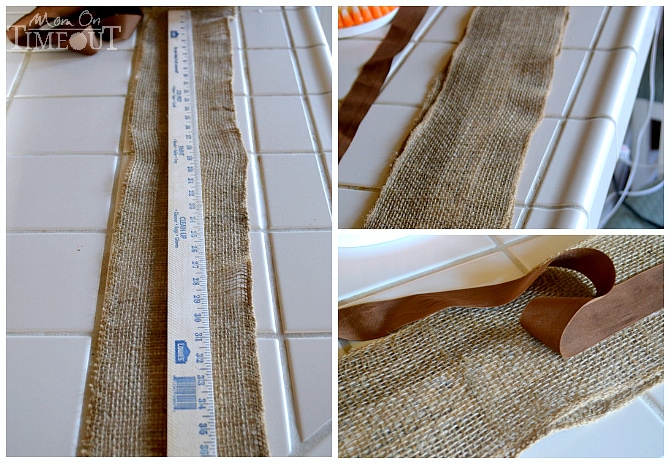 Finally it's time to attach the letters to the stick with additional hot glue. Tie a bow with the extra burlap and hang from an over-the-door metal hook or another hook that can support the weight. (It's heavier than you might think!)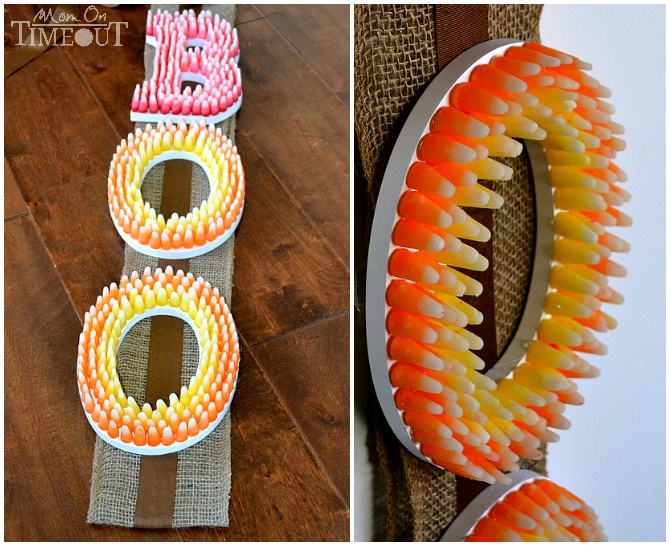 Isn't it fabulous? Tori Spelling has teamed up with Starburst to create some amazing Halloween crafts and treats using Starburst Candy Corn. If you  haven't tried the new Starburst Candy Corn- DO! It is soooo good! Make sure you head on over to the Starburst Facebook page to check them all out!
More Halloween fun: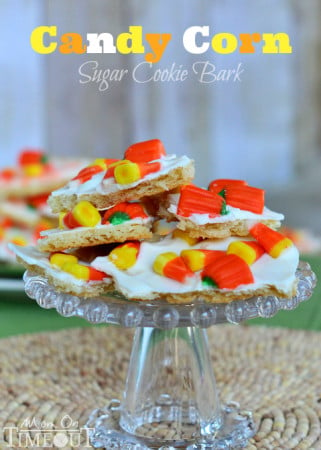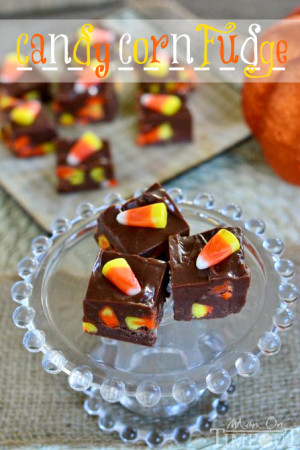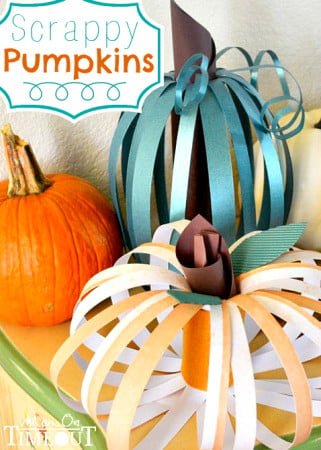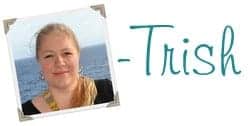 Connect with me!