Everything you need for a successful back-to-school experience! Make ahead breakfast recipes, tasty lunch ideas, quick and easy dinners PLUS my favorite Back To School Mom Hacks!
Let's be friends! Sign up to get my new recipes in your inbox! Follow me on Facebook and Instagram too!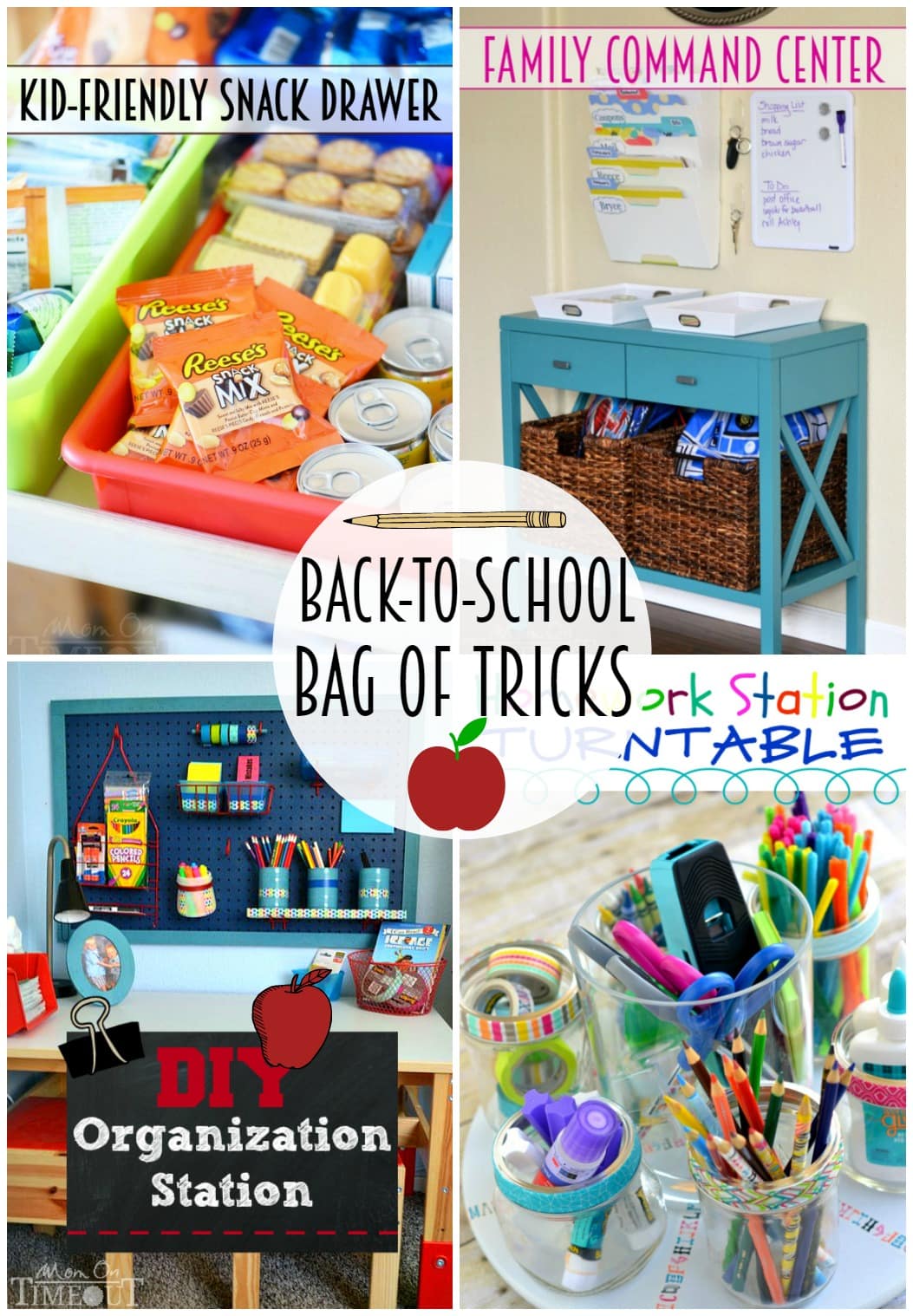 School is back in session and things just got real around here. It's hard to get back into the swing of things after a long summer break. In fact, I think it's harder on me than it is on the boys! I thought it would be fun to share some of my busy mom hacks that help me and my family get through the whole back-to-school season as we all get back-to-routine.
Over the years I've learned that organization and time management are the keys to a successfully run household. You may have heard the phrase "a place for everything and everything in its place"? It's true you guys, so true.
So here are some tips from my mommy bag of tricks to help you and your family successfully hurdle the back to school season.
All meals seem to be prepared and eaten in a hurry during the busy school year. Usually we're scrambling to get breakfast eaten, lunches packed, while simultaneously trying to figure out what to make for dinner. Sound familiar?
Breakfast. It's the most important meal of the day, they say, and yet it's often the one we have the least amount of time for. Plan ahead and make delicious, filling recipes that the whole family will enjoy. We particularly love Freezer Breakfast Burritos, Make Ahead Honey Vanilla Parfaits, Overnight Blackberry Yeast Waffles with Blackberry Syrup, and Overnight Slow Cooker Apple Pie Oatmeal.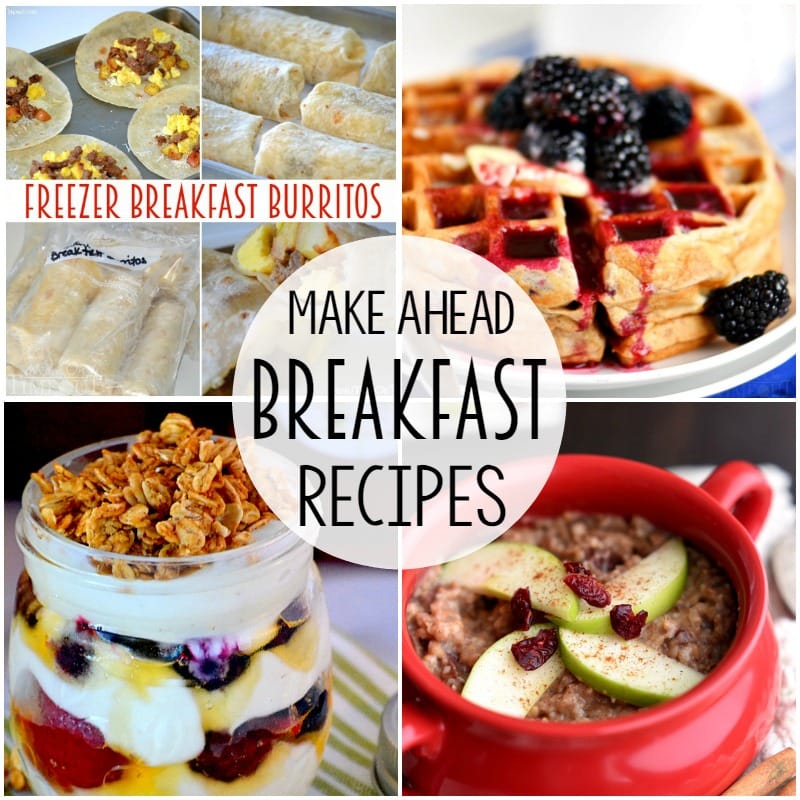 Lunch. I like to pack my boys their lunches because then I know what they're eating. School lunches have definitely gotten better and sometimes there is something on they menu they just have to have, but for the most part, they bring lunches from home.
Make sure to put your child's name and your phone number on their lunchbox, you'd be surprised how many of the same lunchbox is in the lost and found on any given day. Don't ask me how I know this.
Packing lunches doesn't have to be hard. I do what my mom did and pack the non-perishable items the night before. If it won't go bad, I even will make the sandwich or wrap the night before as well so all I have to do is throw it into their lunch box. Easy.
I've learned the hard way to keep my snack drawer stocked at all times. Don't have one? Mine looks like this: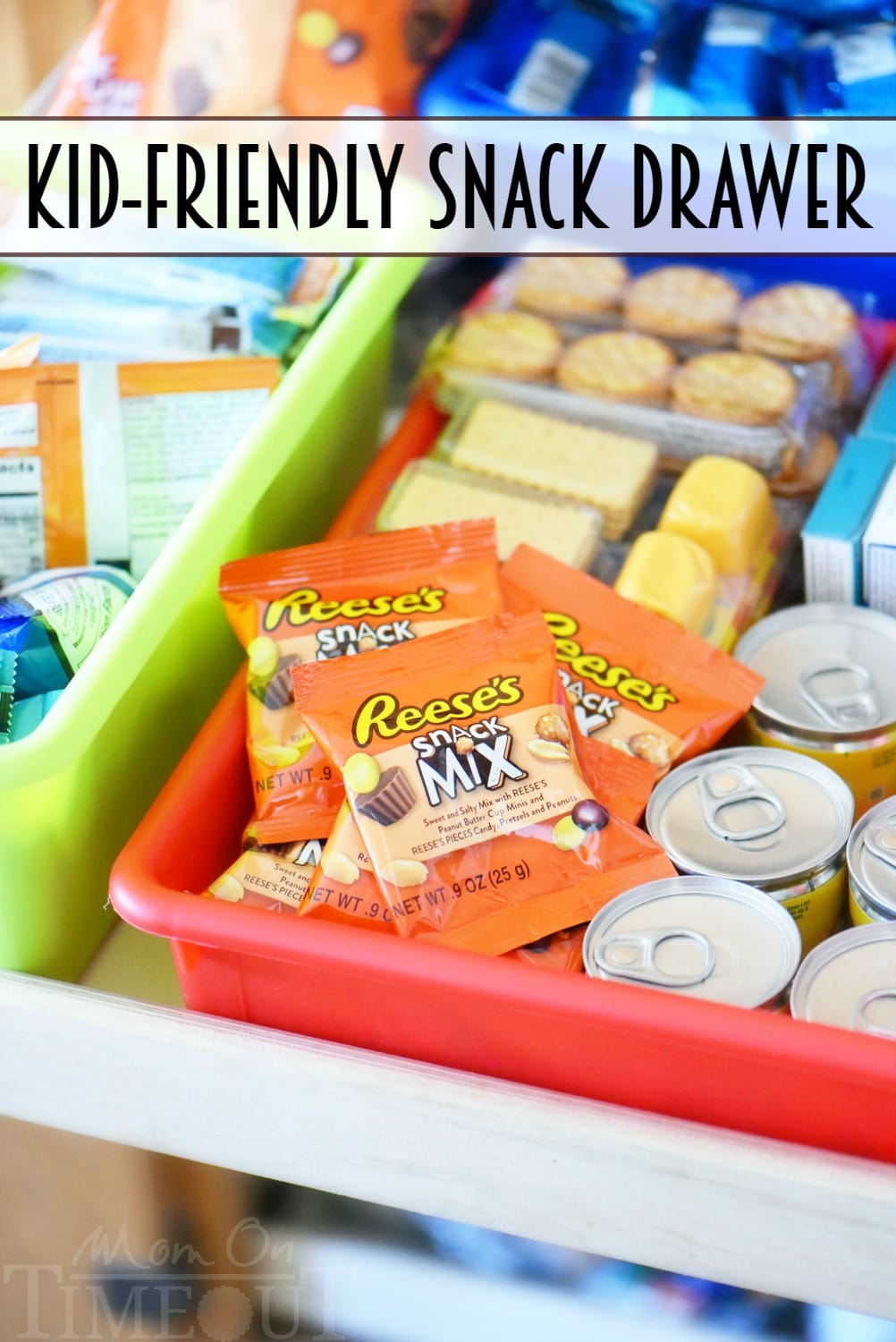 I use brightly colored bins so the kids know this is their zone and fill it with snacks. I grab two to three snacks for their lunch box so they have something for lunchtime and also for snack time. I use this same drawer for after-school snacks. It really couldn't be easier. You may not have a drawer but a pantry shelf would work just the same.
I put a good variety in there so there's lot of options. My boys are loving these new REESE'S Snack Mix available in snack size packages exclusively at CVS. They have all their favorite Reese's candies including REESE'S Peanut Butter Cup Minis, REESE'S PIECES Candy, plus mini pretzels and roasted salted peanuts for a super satisfying sweet and salty snack. I love how they are individually wrapped in snack size bags – perfect for lunch, snack time, or on the go!
Okay, you got me, they're my new favorite too! You know how much I love my REESE'S!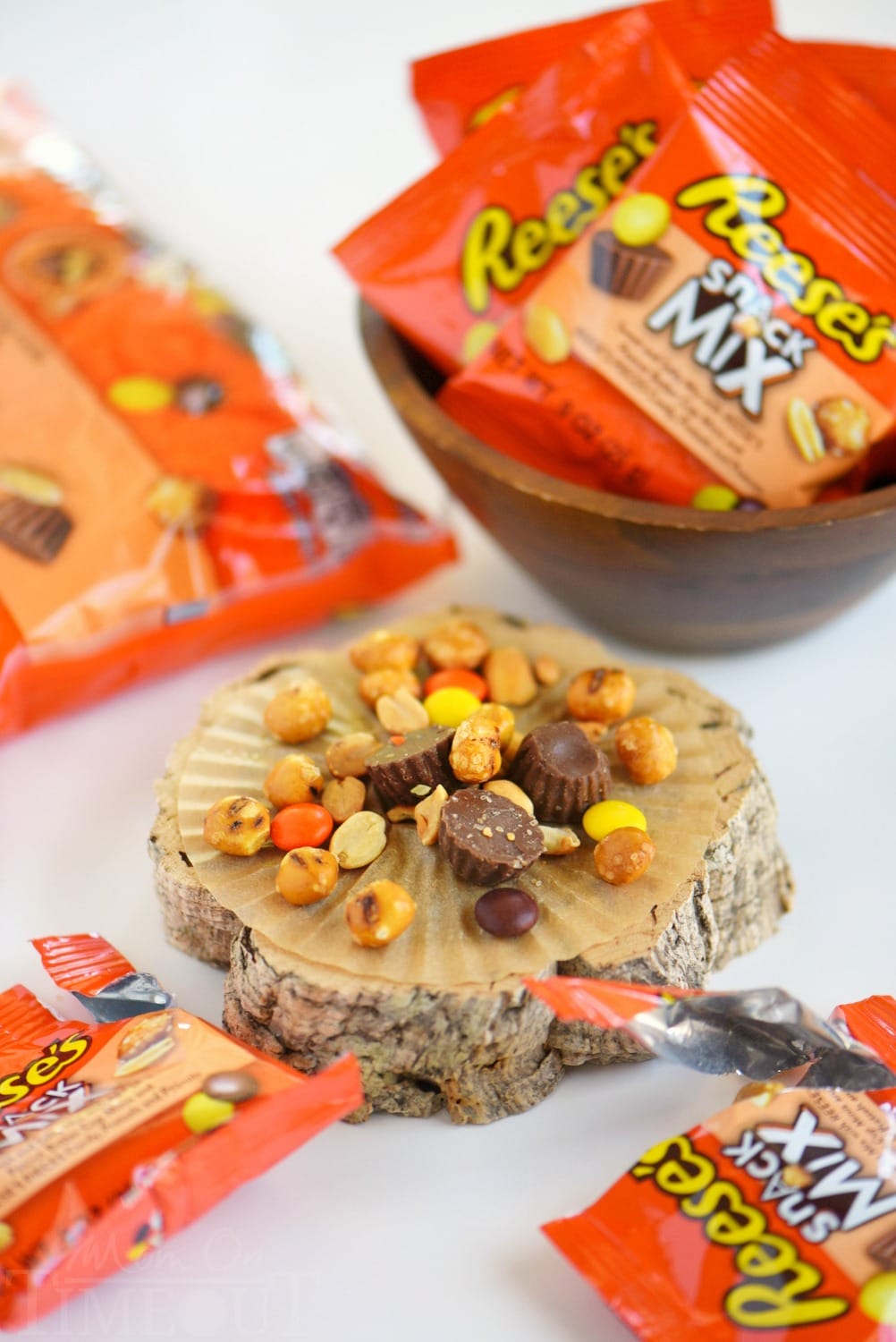 Keeping lunch interesting is the secret to getting your kids to eating the lunches you pack for them. Sending the same boring sandwich day after day is not what most kids are looking for. Variety IS the spice of life 🙂
Looking for some great lunch recipes? Try these Salsa Chicken Pinwheels, PB & J Kabobs, Peanut Butter Apple Cinnamon Sushi Rolls, or this yummy BLT Chicken Caesar Salad Wrap.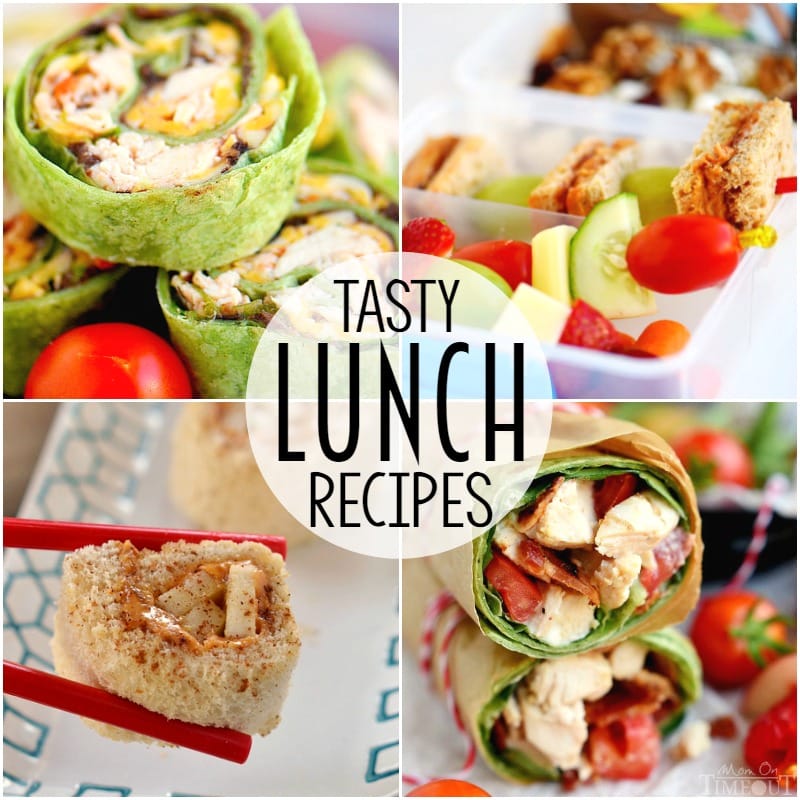 Dinner time can be the most daunting time of the day. The kids are exhausted, mommy is exhausted, daddy just wants to relax, it's never a good time to make decision. Meal plan. Two words to live by. Know what you're having for dinner if not a week before, the night before at least.
I love fast and easy dinner recipes like 20 Minute Skillet Chicken and Spinach Parmesan, Rotisserie Chicken Casserole, 20 Minute Skillet Monterey Chicken, and Kielbasa Peppers, and Potato Hash.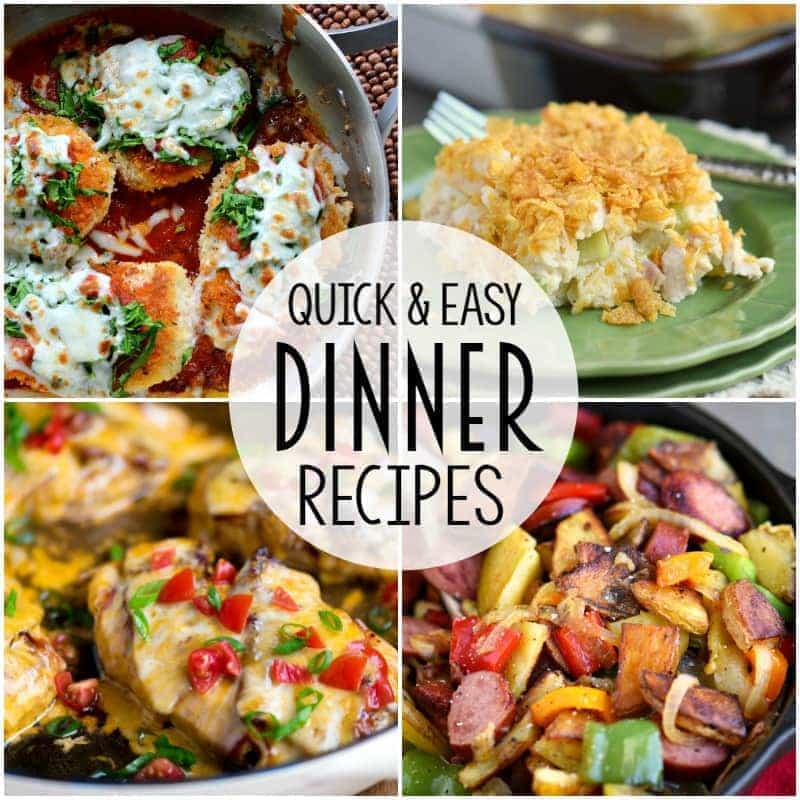 Not that meals are covered, let's talk household organization. A few years ago I implemented this Family Command Center to keep the family organize. It includes a drop zone for the boys. They put their backpacks there when they get home and it keeps them out of the entry way and off the floor.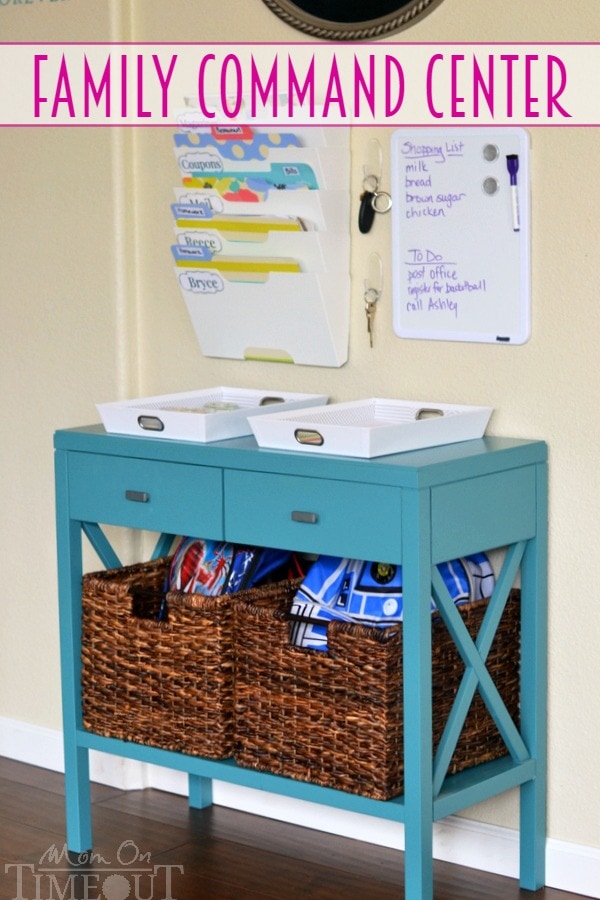 Both boys have small desks in their rooms and it used to be a constant struggle to keep them clean. Having a space, whether it's a desk or the kitchen table, to do homework is essential. The area should be quiet and free of clutter to make concentration easier. This DIY Organization Station is in Reece's room and he absolutely LOVES it. I love that he has everything he needs at his fingertips.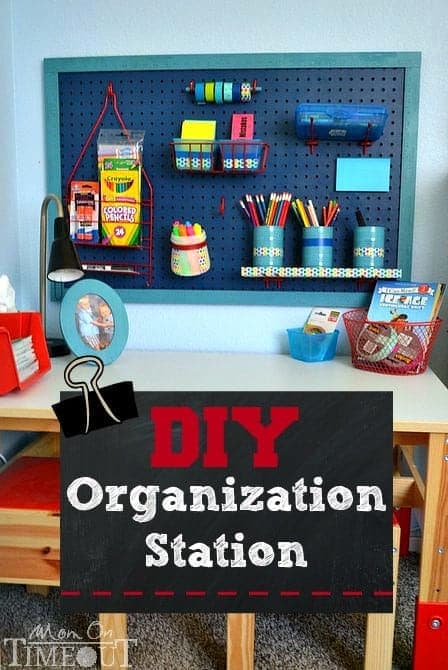 Bryce keeps this Homework Station Turntable on his desk in his room. It holds all sorts of craft supplies and everything he might need for homework too. First grade can be tough!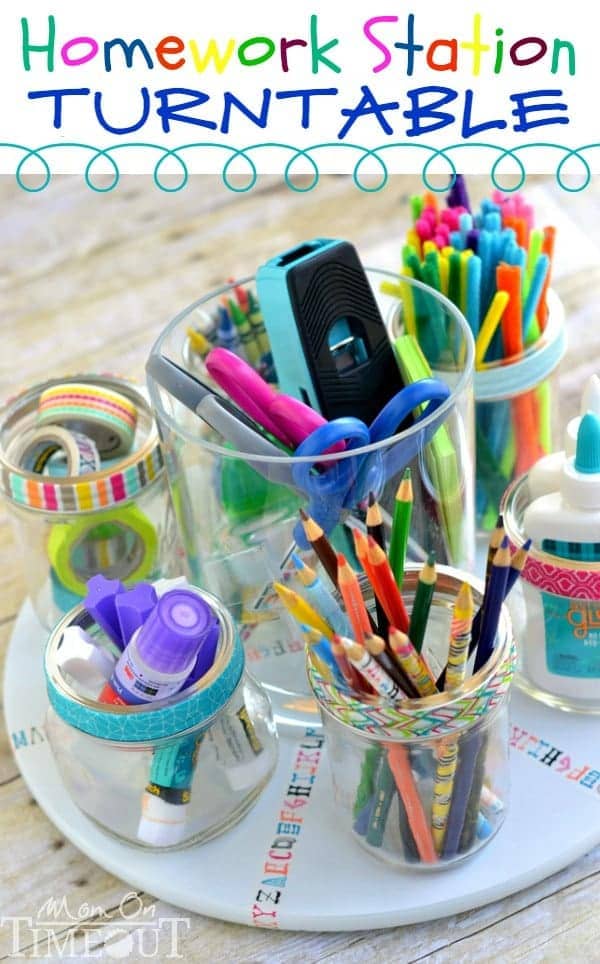 I hope you have found everything you need for a fun and successful back-to-school experience this year!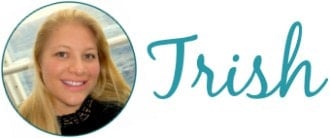 For all breakfast recipes, go HERE.
For all dessert recipes, go HERE.
Sign up to get emails when I post new recipes!
For even more great ideas follow me on Facebook – Pinterest – Instagram – Twitter – Bloglovin'.
Have a great day!
This is a sponsored conversation written by me on behalf of REESE'S. The opinions and text are all mine.