Birthday Photo Collage– a really special way to highlight the birthday boy or girl! Easy, inexpensive, and a great conversation starter!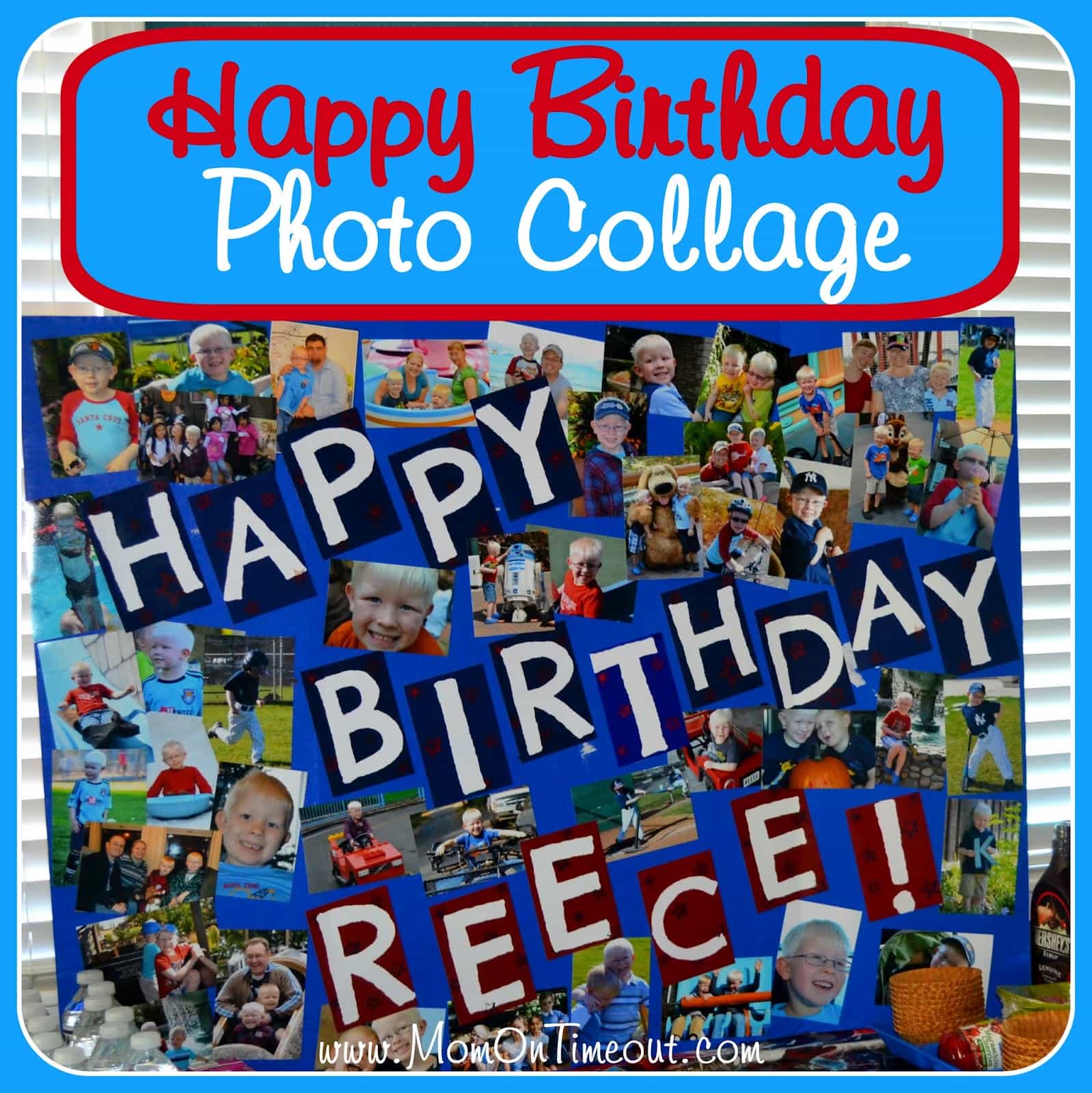 Each year for my boy's birthdays, I create a photo collage to share with our guests. I use pictures from all through the year so you can really see how they've grown and what they've been up to. Usually I just have it printed in a large size and hang it up. This year I had so many great pictures of Reece that I decided to make the collage more of a focal point of the party.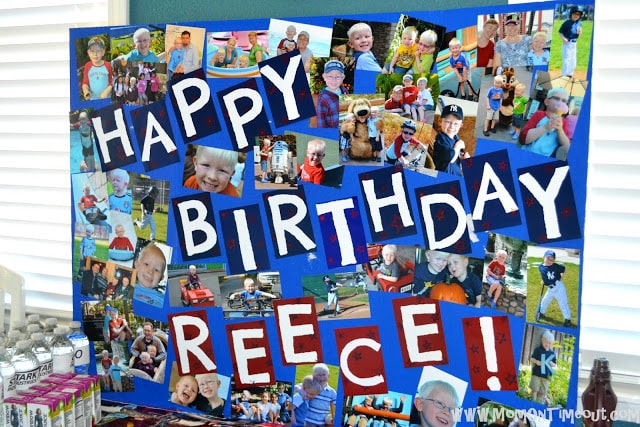 I printed out LOTS of prints (I used Costco because I had a coupon for 100 prints for FREE that came with some frames I bought – but you can usually find a great deal at Target using their coupons) and an Elmer's Tri-Fold display board in blue. I used PicMonkey to create all the letters to spell out Happy Birthday Reece and used glue dots to adhere the prints to the board. I placed Happy Birthday Reece down first and then started fitting the photos around it. Because I used the glue dots it made it easy to tuck corners behind other photos to get the collage effect.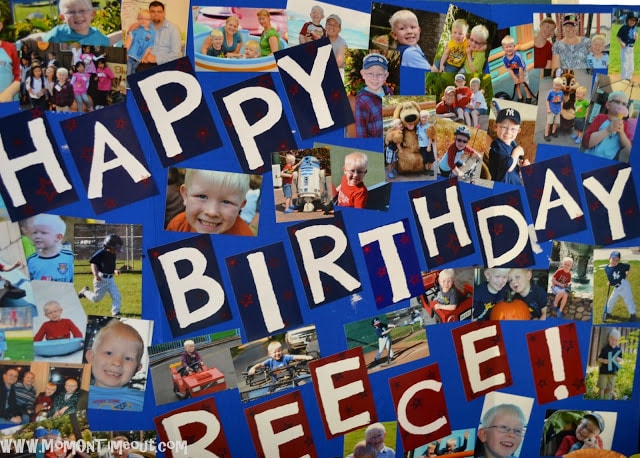 I am so happy with how it turned out and Reece just loved it! It's sitting on his desk in his room right now 🙂  It was really great because school friends got see pictures of him outside of the school setting and family got to see school pictures as well as pictures of all that Reece has done and accomplished over the past year. It was so fun looking back on our last Disneyland trip, our San Diego vacation, his first day of kindergarten, T-Ball pictures, and so much more! So many wonderful memories that we were able to share with our guests! It really was the perfect backdrop on the table – very festive.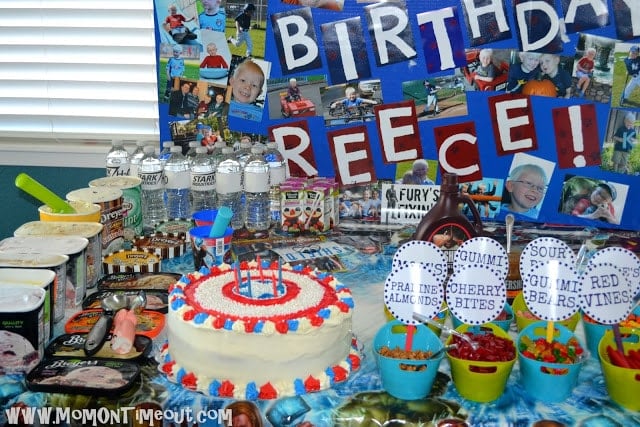 The photo collage is a really inexpensive and easy way to really put your child in the spotlight on their birthday and it's a great conversation pieces as well! Do you have any traditions for your children's parties? Let's share our ideas!