This post brought to you by White Cloud. All opinions are 100% mine.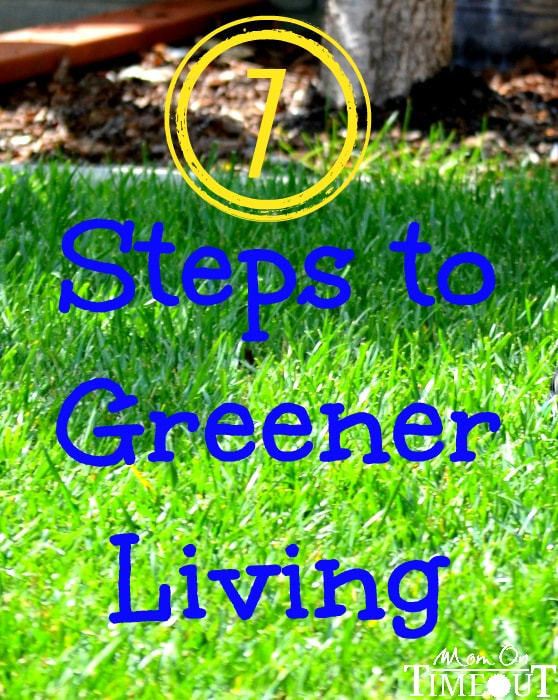 Spring has arrived and with the beautiful weather my thoughts have turned to our garden, our plants, our Earth. Every year I try to take additional steps to make sure that we are "living the green" as much as possible.
A lot of people are intimidated at the thought of trying to live a greener lifestyle. Many associate green living with more expensive choices and don't think they can afford it. Today I'm going to be sharing seven simple steps you can make today to start living a greener life. Each of these steps may be small but when you add them together the impact can be signifcant.
1. Start recycling in your home.  Whether you set up bins in the garage or under your kitchen sink, recycling is incredibly easy to do and can actually make you money. *Tip: Encourage your kids to help in the recycling efforts by rewarding them with the money earned from taking recyclables to your nearest recycling center.
2. Conserve water.  For the next 48 hours take note of how much water you are using. Brushing teeth, washing dishes, taking showers, watering the garden – all of these activities use water. Now simply cut back. When you are actively aware of your water usage, you will find it easier to be more responsible and conserve water. *Tip: Encourage your kids to conserve water by making water conservation a game. Time them brushing their teeth or taking a shower and reward them for beating that time the next day.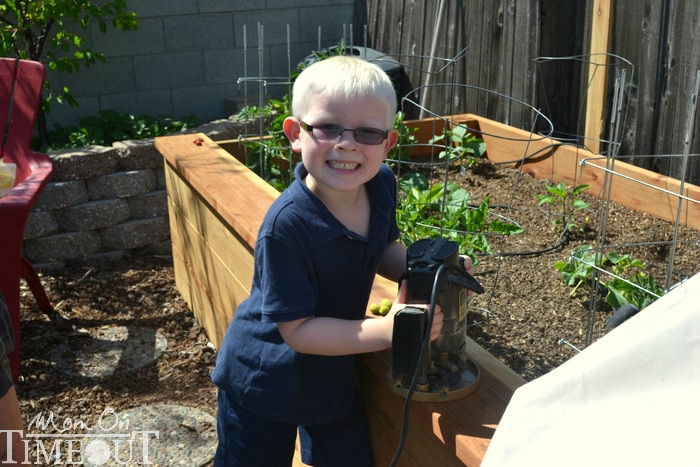 3. Grow a garden.  I realize that not everyone has a huge yard or space to do this but there are some really neat (and inexpensive) ideas for gardening in small spaces – just check out Pinterest! Not only will you be saving money on your groceries but nothing tastes better than home-grown veggies and fruit. *Tip: Let your kids pick out seeds and plants that interest them and that they enjoy. Let them have some responsibility in planting, watering, and finally enjoying the fruits of their labor.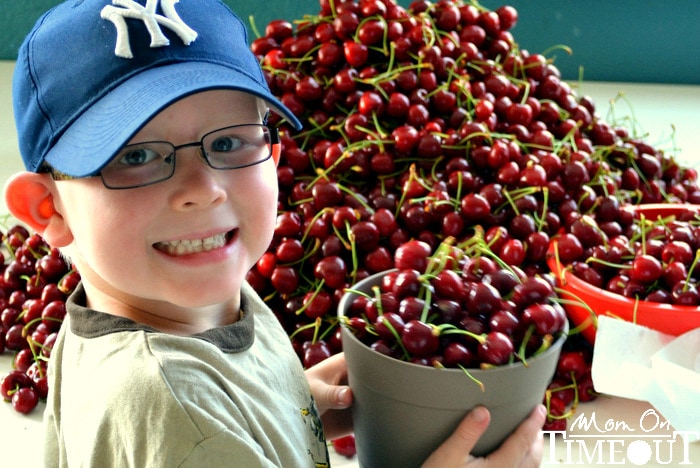 4. Walk. Anywhere.  Is there somewhere that you frequently drive to that you could actually walk to if you planned in advance? Maybe a local park or grocery store? Keeping your car parked saves gas and money and we can all use some exercise. *Tip: Riding bikes as a family is fun and a great way to get exercise together.
5. Turn off the lights!  This has to be the most simple of all steps but it's something I still struggle with in our house. Every morning I walk through our home and turn off 3-5 lights in rooms that nobody is in. *Tip: Investing in CFL or LED lights can save you money in the long run.
6. Choose organic produce. I recently shared this year's Dirty Dozen and Clean 15 Guide to Buying Organic Produce. I know that organic produce can be expensive and this list will help you determine where you should spend your organic dollars. *Tip: Grow what you eat. We LOVE strawberries and that's why I have 50 strawberry plants in my backyard.
7. Purchase eco-friendly products for your home.  Whether it's dish detergent or paper towels, buying products that are eco-friendly is a terrific step to take towards living a more environmentally responsible lifestyle.
One eco-friendly product that won't break the bank is the White Cloud GreenEarth paper-product line that you can find at Walmart(Find a Store Near You!). The GreenEarth line includes bath tissue and paper towels made from 100 percent recycled fibers AND these products maintain the highest quality standards while still remaining affordable for most households. White Cloud is putting "green within reach" with this product line and all products maintain a Forest Stewardship Council certification (that's awesome!)
For more green living tips and ideas check out White Cloud "Living the Green" Pinterest board. White Cloud's Pin it to Win it "Living the Green Sweepstakes" is going on now! Enter to win by:
Following White Cloud Pinterest page
Creating your own "Living the Green" Pinterest board
Repin at least one Pin from the White Cloud "Living the Green" board to your board ( include the hashtag #LivingTheGreen in the pin's caption)
Visit mywhitecloud.com/promotions and complete the sweepstakes entry form
Check out the White Cloud GreenEarth products page to find eco-friendly products for your family today!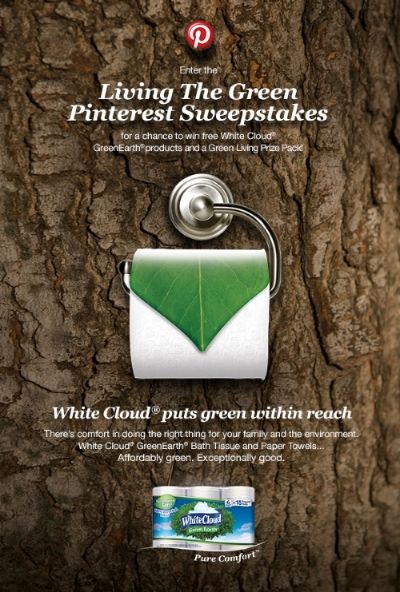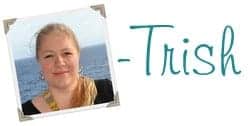 Connect with me!
 Linking up here, Home Stories A2Z, Savvy Southern Style, and My Repurposed Life.