Whip up a delicious dinner in under thirty minutes with Kraft Recipe Maker's Sweet and Sour Chicken!
Can you believe schools starts in just a few weeks??  Summer seriously just FLEW by this year.  Bryce is super nervous about starting T-K (transitional Kindergarten) but I think after a few days he's really going to enjoy it.  He's such a social butterfly – makes friends with everyone :)
Soccer started this week so we've got two nights a week where Chris gets home from work and we've got to eat dinner in about fifteen minutes before heading over to the field.  Did I mention their practices are at the same time – different places?  Yeah.  Fun :)  Life's about to get busy, busy, busy again.
As a busy mom, I'm always looking for shortcuts in the kitchen.  Whether it's relying on my slow cooker to save me at dinner time or using help from the store – I'm open to anything as long as it saves me time and is good for my family.  A couple weeks back I started noticing Kraft Recipe Makers on the shelf at my local Safeway.  I had already picked up a couple boxes to try out when I found out that I was selected for this awesome opportunity.
Let me tell you what immediately caught my eye.  First, there is a huge variety.  Like, I could serve up a different Kraft Recipe Makers dinner each night of the week and my family would be happy kind of variety.  Second, the box indicates how the dish is to be prepared – Oven, Slow Cooker, or Skillet.  Smart, right?  So if you need to get the meal going before you go to work because say your "soccer practice" starts right after you get home – you could go the slow cooker route.  If you've got about thirty minutes to get dinner on the table you could choose the oven or skillet method.  Seems to me it would be a good idea to have a couple of each on hand.  I know I do!
Thirdly, I LOVE that I get to add fresh ingredients to make this meal the best tasting that it can be.  You see, each box comes with two savory sauces that you add to your dish.  Our Sweet & Sour Chicken tasted like it was from a restaurant – but better.  There is no way that I could replicate those super flavorful sauces that came in the box.  They even smelled delicious!
It took me less than thirty minutes to pull this fabulous meal together and my family LOVED it!  I'm such an awesome mom :)
I found Kraft Recipe Makers near the meat department but you can also find it in the meal starters sections at your store. Next time you're out shopping, check them out and pick up whatever catches your eye.  Safeway carries seven different varieties of Kraft Recipe Makers – I'd love to know which one you try first!
Sweet and Sour Chicken
Ingredients
1 Kraft Recipe Makers Sweet & Sour Chicken
1½ cups long-grain white rice, uncooked
1½ lbs boneless, skinless chicken breasts, cut into bite-size pieces
1 red pepper, coarsely chopped
1 small red onion, coarsely chopped
1 8 oz can pineapple chunks, drained
Instructions
Cook rice as directed on package.
Stir-fry chicken in half the Simmer Sauce in a large skillet until cooked through.
Add pepper and onion and remaining Simmer Sauce to skillet.
Cook an additional 2-4 minutes, stirring occasionally, until vegetables are crisp-tender.
Stir in Finish Sauce and pineapple.
Stir-fry 1-2 minutes or until heat through and serve over rice.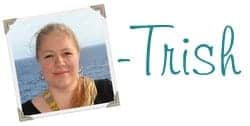 Connect with me!
Disclosure: I was selected for this opportunity as a member of Clever Girls Collective and the content and opinions expressed here are all my own.